Board, a leading global provider of Intelligent Planning solutions that empower organizations to plan smarter, take actionable insights, and deliver better outcomes, and Be Shaping the Future are pleased to announce the release of a new report that explores the role of the CFO, in a rapidly evolving landscape of financial services.
This report digs into the challenges of the CFOs while focusing on the underserved perspectives, strategies, and vision, across the six key areas: Automation; Data; Cloud; Innovation; Talent, culture, offshoring and hybrid working; ESG and sustainability.
Key findings from the report include:
50% of the finance team's time is currently spent on validating and correcting data.
92% of CFOs believe that getting finance into the cloud is a core "future finance" strategy.
> 50% of CFOs believe ESG is highly important to the finance function.
CFOs think that only 3-5 % of their team have a good understanding of ESG and its impacts to the business
"The center of gravity for overseeing strategic initiatives is clearly shifting in one direction: straight to the office of the CFO. The confluence of a myriad of factors is accelerating this trend — the result of which is an extraordinary opportunity for any organisation to reimagine how finance can lead the business through an increasingly complex landscape," said Neil Shah, Head of Financial Services at Board.
Fintech News – The Latest News in Financial Technology.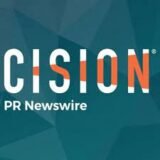 BusinessWire