Calibrate Ventures ("Calibrate"), a Series A venture capital firm investing in advanced technologies that reshape industries and our future, today announced that Aimée Leifer and Dan Murray have joined the firm as Venture Partners. In their roles, they will advise and support Calibrate and its portfolio companies, and provide independent counsel on investment decision making and diligence processes.
Kevin Dunlap and Jason Schoettler, Co-Founders of Calibrate, stated: "We are thrilled to welcome Aimée and Dan, who bring fifty years of combined experience as senior executives scaling high-growth technology startups, to the Calibrate family. Through Aimée's deep knowledge as a seasoned operating executive and prolific angel investor, and Dan's extensive experience in finance, business development and international market development, we are building on a strong foundation of values and alignment to shape the future of the firm with exceptional talent. We are positioning Calibrate to be an enduring investment firm in the decades ahead, and the expansion of our team and capabilities will serve us, our portfolio founders, and ultimately our limited partners well."
Ms. Leifer and Mr. Murray have worked closely with Mr. Dunlap and Mr. Schoettler for over five years in operating roles and as directors on boards of Calibrate Ventures' portfolio companies. fintech news
Ms. Leifer said: "Building and growing businesses is my passion, and, in today's startup environment, requires discipline, honest insights, diverse perspectives, and an emphasis on relationships. Kevin and Jason have a proven track record of leveraging this approach to identify and steward great companies, and I am excited to collaborate with fellow entrepreneurs to drive value and creativity at transformative businesses."
Mr. Murray said: "As an executive in two unicorn exits, and a total of four exits that have realized more than $3 billion in value for shareholders, I have seen firsthand what it takes to guide a company through every stage of development, and have done so successfully alongside Kevin and Jason. I look forward to further engraining myself in the Calibrate and Pasadena communities, and continuing to help founders navigate their businesses' most important inflection points."
Since its inception in 2018, Calibrate has deployed over $43 million through 10 investments in visionary disruptors across the country. Calibrate's current portfolio includes: Alpha, Broadly, Built Robotics, Embodied, FarmWise, Realized, Soft Robotics, and XStream Trucking.
Aimée Leifer Biography
Ms. Leifer is a highly skilled and inquisitive executive, board member, investor, and advisor. Currently, she is the Founder and CEO of PureSignal, a full-service solution provider designing, building and licensing innovative, data-focused, software solutions for businesses in various industries. Previously, Ms. Leifer was Vice President, Business Development at Weave HQ. Prior to joining Weave HQ, she was at Intuit, where she served as Director of Business Development, Health, and Head of Health Division, Demandforce (an Intuit company). Prior to Intuit's acquisition of Demandforce, Ms. Leifer built, grew and ran the Health Division of Demandforce as Director, Business Development and Senior Manager of Business Development. Previously, she was an Associate at Bay Hills Capital Management. Ms. Leifer is an Independent Board Member of Broadly and an angel investor in, board member of, and advisor to various health technology, job placement, real estate, and consumer packaged goods companies. Ms. Leifer holds an MBA from The University of Chicago Booth School of Business and a BA from the University of California, Los Angeles.
Dan Murray Biography
Mr. Murray is an internet and technology industry veteran. Currently, he is President of CreatorIQ, an enterprise-grade SaaS platform that helps marketers build and scale critical influencer marketing programs. Previously, Mr. Murray was CFO of Dollar Shave Club, where he played a key role in improving the company's economics and helping to deliver the Unilever exit. Prior to joining Dollar Shave Club, he was CFO of Machinima and was Senior Vice President of Comcast Interactive Media, where he oversaw Strategy, Business Development and Finance for Comcast's digital properties. At both Fandango and Academy123, Mr. Murray was CFO and helped lead the companies' successful exits to Comcast and Discovery Communications, respectively. He led International Finance/Accounting for Yahoo! and for Overture, helping grow the international Search business from a startup to $1 billion in revenue in four years. Mr. Murray holds an MBA from the Kellogg Graduate School of Management, a BS in Finance from Penn State University, and is an inactive CPA.
About Calibrate Ventures
Calibrate Ventures is a Series A venture capital firm investing in advanced technologies that reshape industries and our future. Calibrate partners with companies to accelerate growth and drive commercialization through right-sized financing and expert operational guidance. The firm leverages its industry expertise and powerful network of entrepreneurs, investors, and partners to help innovators maximize their potential. Calibrate invests in great companies nationally but calls Southern California home. For more information, please visit www.calibratevc.com.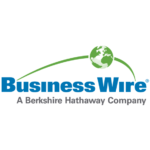 BusinessWire