Central Bank of UAE and Abu Dhabi Global Market to jointly host Fintech Abu Dhabi in November
CBUAE, the Central Bank UAE, and ADGM, the Abu Dhabi Global Market have teamed up to help hasten the adoption of financial technologies and innovation in the financial industry of the said regions. Both the entities will together host the fourth Fintech Abu Dhabi Festival (Fintech Abu Dhabi). This event is set to be held from 24th November 2020 to 26th November 2020.
Local and international policy-makers and leaders will be brought together by this event. It will also bring together fintech unicorns, startups, innovators, academia, and financial and technology institutions. A deeper dive into the business issues and topics that are trending and will shape the digital economy of the future will be offered by this event.
There is a reinforcement of the ongoing national focus by the Fintech Abu Dhabi Partnership. It also reinforces the efforts in the financial industry while further accelerating the introduction and adoption of financial technologies and related innovations to serve the UAE and the wider MENA region in a better way, as stated by the CBUAE.
Abdulhamid Saeed, the Governor of the Central Bank stated that the goals of Abu Dhabi Global Market are with the efforts of the Central Bank of the UAE which solidifies their position as the regulatory body that holds the responsibility for promoting the healthy development of the financial services market and sector.
The regulator aims at creating a tech-friendly environment for facilitating fintech innovations in the UAE region through the establishment of the Central Bank of UAE Fintech Office.
The CBUAE has built a fintech strategy comprising research and application of fintech solutions, developing effective regulatory interfaces, establishing a liaison platform, formulating a fintech talent development program, and building a cross-border partnership model.
This event will be held in ADNEC, Abu Dhabi National Exhibition Centre.
If you want to know more about such fintech news and updates, follow the fintechbuzz. Fintechbuzz delivers regular high-quality content relating to the on-goings from the fintech industry.

Aashish is currently a Content writer at FintecBuzz. He is an enthusiastic and avid writer. His key region of interests include covering different aspects of technology and mixing them up with layman ideologies to pan out an interesting take. His main area of interests range from medical journals to marketing arena.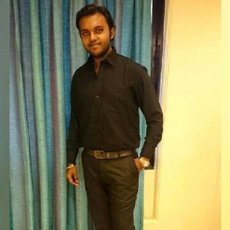 Ashish Y.