Comprehensive Finance, Inc. (CFI), a fast-growing financial technology company offering payment solutions for healthcare providers, today announced that due to the overwhelmingly positive response received for the free trial of its leading accounts receivable solution, Abella™, it is expanding its offering to include CFI's customizable patient payment plans solution, Compassionate Finance™.
"COVID-19 has allowed for our team to step up and be a valuable instrument in recovery by offering solutions to practice owners that not only provide some relief and allow them to generate revenue while closed, but to properly plan for the future," said Michael D. Brown, CEO of CFI. "I'm encouraged by the number of practices that have used this down time to expand their knowledge in key operational areas that can improve their businesses, including the implementation of financial technology solutions."
Compassionate Finance provides medical practices a unique way to increase case acceptance and patient loyalty by making procedures affordable with customized payment plans offering flexible payment terms. Healthcare practices can now adopt this solution with no enrollment fee and waived subscription fee until July 1, 2020.
In March, CFI launched the free trial of Abella to help dental practices collect "uncollectible" patient payments. Since launching the free trial, CFI has doubled its customer enrollment.
Healthcare providers across the nation are experiencing significant returns on investment since adopting one or both solutions. For example, since implementing Abella in March, one dental practice sent out $55,000 in virtual statements and received more than 60 percent of their outstanding collections via the Abella system within the first 60 days. With more than 200 patients contacted, the practice has received immediate revenue into their accounts and zero customer complaints.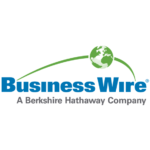 BusinessWire