CGI (NYSE: GIB) (TSX: GIB.A) and National Bank of Canada (the "Bank") (TSX:NA) announce today they are expanding their long-standing partnership, as CGI acquires the intellectual property of the Bank's in-house financial planning solution currently used by the Bank's financial advisors. CGI is also entering into a new, 10-year SaaS agreement for the delivery of the solution to the Bank, accelerating its development. This IP expand the capabilities of CGI's market-leading Wealth360 Digital Wealth Platform to bolster its end-to-end offering to clients.
"CGI values deeply its partnership with National Bank of Canada," says Jamie Holland, Senior Vice-President, Industry Solutions. "For CGI, it's vital to work with our partners to drive forward digital transformation solutions and meet competitive market demands. CGI and the National Bank both share the long-term vision that advisory experience is at the heart of creating meaningful, long-term value, while enhancing the advisor and investor experience. This financial planning solution will become a multi-tenant SaaS offering and will contribute to accelerate a similar adoption across the remainder of our IP."
This modern financial planning solution empowers advisors to build deeper relations with investors, through a transparent and dynamic platform that facilitates easy access to financial advice, while keeping the investors' life goals top of mind.
"This partnership enables us to leverage CGI's expertise and capabilities to enhance product development in order to accelerate the delivery of a streamlined end-user experience for advisors and investors," says Éric-Olivier Savoie, President of National Bank Investment. "Our trusted and long-standing partnership with CGI helped pave the way for this 'win-win' opportunity."
CGI is a valued partner to the banking, wealth management and capital markets industry by helping financial institutions improve end-to-end customer experience through digital strategies, channels and technologies – successfully executing transformative projects and ensuring market growth for clients as they take the lead in new digital territories. For more, visit CGI.com.
For more such Updates Log on to https://fintecbuzz.com/ Follow us on Google News Fintech News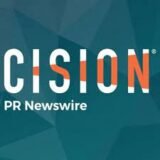 PRNewswire