Chia Network, Inc., a new energy-efficient decentralized blockchain founded by Bram Cohen, today announced that Paul Ford will become Vice President of Developer Relations. In this role, Ford will be responsible for launching the Chialisp Developer Program (CLDP) which will provide the training, education, and experiences required for global developers to create on top of Chia.
In addition, Ford will serve on the Executive Review/Determination Team of the Chia Cultivation Grant Program to support developers who want to create and apply tools that grow the broader Chia ecosystem.
"We're thrilled Paul's joining the Chia team as we ramp up broader adoption of our cryptocurrency," said Gene Hoffman, President & COO of Chia. "Paul brings a powerful combination of industry expertise and entrepreneurial know-how that resonates with our developer community. We look forward to him leading the drive forward in this crucial part of our business."
CLDP will become the primary resource for developers interested in unlocking the full potential of Chialisp, and will include partnerships with major developer platforms, code schools, accelerator programs, and venture capital portfolios. More details regarding CLDP will be made public in the coming weeks.
"The future of cryptocurrency and blockchain technology centers around giving programmers access to the tools required to build things that have yet to be thought of, or have never been possible," said Ford. "Chialisp gives developers the freedom to build and use new blockchain programs that inspire them. I'm confident that Chialisp can be the foundation of technologies that will eventually make cryptocurrencies easier to use than cash, bringing about an era of financial freedom, choice, and security unlike anything we know today."
Ford has a long and rich history in the technology industry, having spent over 20 years in various senior leadership roles. He most recently served as the Chief Marketing Officer at Storj, an Atlanta-based decentralized cloud object storage for developers. Prior to joining Storj, Ford was Vice President of Product, Marketing and Community Development at SendGrid, a Techstars company. During his tenure, the company went public through an IPO, annual revenue and customer base tripled, and it was acquired by San Francisco-based cloud communications platform Twilio in a $3 billion transaction.
Before SendGrid, Ford was the Vice President of Marketing and Ecosystem Development at cloud hosting provider SoftLayer in Dallas. While he was there, SoftLayer was acquired by IBM for $2.5BN. Ford has also spent time in corporate development at Rackspace Technology, building out the Cloud Tools ecosystem. He is also a two-time startup co-founder at MyToons and Bauhaus Software, where he raised funding from angels, venture capitalists, and private equity firms. Ford holds a BBA in international business from St. Mary's University.
For more such Updates Log on to https://fintecbuzz.com/ Follow us on Google News Fintech News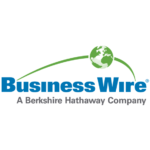 BusinessWire