Former Amazon Web Services and industry veteran brings cloud platform expertise and leadership to support Majesco SaaS platforms
Majesco, a global leader of cloud insurance software solutions for insurance business transformation, today announced the hiring of Ravi Krishnan as Chief Technology Officer (CTO) to oversee the architectural and technical direction for all Majesco SaaS platforms.
Adding Ravi to the team will help Majesco lead the insurance industry in the pursuit to modernize and optimize today's companies. In order to compete and grow, the industry will demand new levels of operational efficiency and effectiveness, holistic digital experiences, the ability to rapidly launch new products and adapt to new opportunities. The continued rapid adoption of SaaS and Cloud is pivotal for insurers to thrive in this new-age of insurance.
"I am tremendously impressed with Majesco's vast portfolio of products for all lines of insurance," said Ravi Krishnan. "My goal is to help Majesco accelerate the industry and customer's digital transformation to achieve agility, speed and innovation in a rapidly changing marketplace. End-to-end innovation across the portfolio with robust cloud-native architecture and engineering will elevate Majesco solutions and meet rising market demands. I am thrilled to join the Majesco team and leverage all my experience to benefit the industry and Majesco customers."
Previously, Ravi was Principal Solutions Leader for Worldwide Healthcare and Insurance at Amazon Web Services (AWS). Prior to AWS, he was the Chief Digital Officer for Innoveo, CIO and SVP, Digital Product Innovation at Woodruff Sawyer and held other executive positions with Kaiser Permanente, Verizon, Cognizant, GE Insurance and PwC. His background will provide Majesco with enhanced expertise to continue leading digital insurance transformation.
"Ravi's breadth and depth of technical experience leading cloud and digital platforms made him a clear standout for us," said Manish Shah, President and Chief Product Officer of Majesco. "As an early leader in cloud platform solutions for the L&A and Group and P&C industries, Ravi's experience with AWS will provide new levels of insight to propel us to the next chapter of our product and cloud story. I am thrilled to welcome Ravi to the Majesco family and look forward to working with him as we continue our journey to the future of insurance."
For more such Updates Log on to https://fintecbuzz.com/ Follow us on Google News Fintech News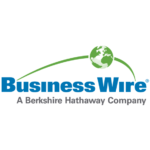 BusinessWire