CMT Digital ("CMT" or the "Company") a Chicago-based firm investing in blockchain technology and digital asset ventures since 2015, announced the appointments of Erik Ellingson as Head of Business Development and Augustus ("Augie") Ilag as Head of Asia. Based in Chicago, Mr. Ellingson will focus on building new global partnerships with limited partners, leading public marketing and communications efforts, and providing additional perspective on deal structuring and sourcing to the investment team. Mr. Ilag will be based in Singapore and will oversee the firm's early-stage investment strategy, capital deployment, portfolio management, and overall brand building in APAC.
Mr. Ellingson brings over twelve years of experience in traditional finance in investment banking, capital markets and investing across global markets and asset classes. He has a deep passion for financial technology and digital assets, serving in a variety of roles to date as an advisor, board member and independent investor. Prior to joining CMT, Mr. Ellingson was Vice President of Investment Banking at Lincoln International. Before Lincoln International, he spent five years at Wells Fargo, where he held a variety of roles, including Vice President of Corporate and Investment Bank Coverage and Structured Finance.
Mr. Ilag has eight years of venture capital and management consulting experience, working across cryptocurrency, digital infrastructure, and Web3 early-stage investments. He also boasts notable experience in Web2 sectors including Fintech, SaaS and consumer technology. Most recently, Mr. Ilag served as an Investment Associate at Sequoia Capital, where he invested across major sectors and geographies in Southeast Asia and was instrumental in Sequoia's investment in twenty-one seed ventures including well-known SEA startups like Multiplier and Tonik. Prior to joining Sequoia Capital in 2019, Mr. Ilag was an Associate at McKinsey & Company, where he served emerging market clients on topics spanning operations, marketing and sales, organizational design, implementation, and strategy functions.
"Augie and Erik are dynamic capital markets investors with unparalleled investment networks with valuable experience in investment banking, capital markets and investing across global markets and asset classes," said Sam Hallene, Lead Investor at CMT Digital. "We are delighted to welcome them to the CMT team as we continue to expand our platform and grow our firm's capabilities. With the addition of Augie and Erik we believe our firm is well positioned to continue to capture attractive investment opportunities in the current market environment and support innovative founders and leadership teams who are pushing the digital assets ecosystem to maturity."
"I am energized to join CMT as the firm embarks on its tenth year of investing in crypto and blockchain technology," said Mr. Ellingson. "As early believers in blockchain technology, Scott, Jan, Sam and the team have identified the best emerging technologies and backed early-stage companies that are advancing infrastructure and filling the gaps needed for broader, more widespread international adoption of web3."
Mr. Ilag added, "I am thrilled to join CMT at this exciting time for the firm, and to leverage my experience to establish a strong local presence in the Asia-Pacific region as we continue to push boundaries for the ecosystem. I continue to see significant investment opportunities in APAC given the pace crypto and blockchain technology are evolving in those markets. This new position also underlines our commitment to the APAC region and its talented founders, and I look forward to working closely alongside Scott, Jan, Sam and the world-class CMT Digital team to build the company's global venture strategy."
"Erik and Augie's collaborative approach and deep industry relationships align well with CMT's commitment to fostering a collegial, high performance work environment that promotes strong communication with clients," said Jan-Dirk Lueders, co-founder of CMT Digital and CMT Group. "We are pleased to welcome them to the firm as we continue to strengthen our team with individuals across crypto and traditional finance."
"We are excited Erik and Augustus have joined CMT as Head of Business Development and Head of Asia, which demonstrates our commitment to attracting world-class talent and is an endorsement of our approach to driving meaningful growth and operational improvement in high-quality businesses throughout the digital assets space," added Scott Casto, co-founder of CMT Digital and CMT Group. "With almost three decades in trading and investing, and one decade in the emerging crypto economy, we are proud of our role in the web3 movement thus far. We look forward to their many contributions as we continue to drive this nascent industry forward to its full potential."
Fintech News – The Latest News in Financial Technology.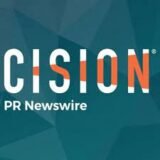 BusinessWire