CoinsPaid is the largest crypto payment ecosystem that provides solutions for individual clients and enterprises to smoothly integrate crypto into business and daily life. The company continues growing and has now handled a total of 34 million transactions worth €19 billion. CoinsPaid's payment gateway processes about 8% of global on-chain Bitcoin transactions.
In Q4 2022, CoinsPaid completed 5.8 million transactions worth more than €3 billion, while in Q4 2021, the company handled close to 4.2 million transactions worth approximately €2.4 billion. Thus, in Q4 2022, amidst the market's massive decline, the number of transactions increased by 40% and the volume of transactions by 32%, compared to the same period in 2021.
While the market decline immensely affected the crypto industry in the latter half of 2022, CoinsPaid continued to scale up. The comparison between Q3 2022 and Q4 2022 shows an increase in total transaction amount by 21% and an increase in the volume of transactions by 11%. This data demonstrates the Company's continued growth despite the economic collapse among the major enterprises in the industry and the Bitcoin fall by 14,4% from $19.312 to $16.528 in November-December 2022.
"While 2022 was a true challenge for the market, CoinsPaid managed to properly adjust to the current market tendencies, continuously improving and implementing new product features, and ensuring the team's growth, which now includes up to 200 members. To me, the talents our team holds, their competencies, and their desire to jointly achieve greater goals are the pillars of business growth and prosperity. And they will definitely help us reach a new level in the year ahead, together",  – said Max Krupyshev, Co-Founder and CEO of CoinsPaid.
Disclaimer:
All financial, statistical, and other data regarding the clients/merchants, conducted transactions, etc., has been provided as aggregate from activities of all legal entities operating under the brand of Coinspaid, specifically: (I) Dream Finance OÜ, Harju maakond, Tallinn, Kesklinna linnaosa, Kai tn 4, 10111, Estonia; (II) Dream Finance UAB, Gynejq St. 14-65, Vilnius, Lithuania and (III) Dream Finance S.A. DE C.V., 3A Calle Poniente Y, 71 Avenida Norte, Col. Escalon, edif. Lexincorp, office No 3698, San Salvador, El Salvador
For more such Updates Log on to https://fintecbuzz.com/ Follow us on Google News Fintech News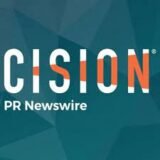 PRNewswire