Prelim, an industry-leading Silicon Valley fintech firm renowned for its digital onboarding solutions for consumer and business deposit accounts, is pleased to announce a strategic partnership with Colony Bank, a Georgia-based community bank committed to delivering exceptional banking solutions. This collaboration will enable Colony Bank to implement a new omnichannel onboarding process for both consumer and commercial deposits, marking a significant milestone in their digital transformation journey.
This alliance heralds a new era for Colony Bank, paving the way for an innovative omnichannel onboarding process that can originate an account in three minutes, while offering an overall secure and pleasant experience. The collaboration is set to revolutionize the way Colony Bank functions by enabling it to efficiently accumulate deposits on a larger scale, expand its customer base, and unlock additional avenues for revenue generation. By automating application decisions, Prelim allows the Colony team to concentrate on delivering superior customer service and fostering deeper banking relationships, even amidst periods of swift expansion.
"Colony Bank is at a turning point in our digital transformation process. We needed a partner that not only offers a best-in-class product but is able to integrate with all of our back-end operations harmoniously," said Christian Ruppe, Chief Innovation Officer and SVP of Colony Bank. "Prelim has a deep understanding of our customers' needs and will be the driving force behind customer acquisition, retention, and satisfaction."
As consumer demands for digital banking services skyrocket, traditional banks are stepping up, leveraging state-of-the-art fintech solutions to deliver on these expectations. The convergence of Prelim's technological prowess and Colony Bank's industry experience is set to create a banking ecosystem that is not only customer-centric but also resilient, agile, and forward-thinking. Leveraging Prelim's cutting-edge technology, Colony Bank customers will now enjoy a seamless, digital-first experience when opening and managing their accounts, further reinforcing Colony Bank's commitment to customer-centric innovation.
Heang Chan, co-founder and CEO of Prelim, commended Colony Bank's strategy, "The world today is digital-first. Prelim is not just keeping pace but setting the tempo through our comprehensive digital transformation roadmap. Colony Bank stands out as a leading institution that recognizes the immense potential of bringing cutting-edge financial solutions to their already-personalized approach to customers."
Fast, safe, and most importantly digital financial transactions are not just desired but expected, and Prelim and Colony Bank have joined forces to set a new benchmark in banking services. Their shared commitment to innovation, coupled with a relentless focus on customer satisfaction, is the driving force behind this strategic partnership.
Fintech News – The Latest News in Financial Technology.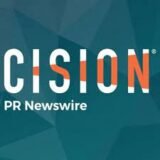 BusinessWire