Stearns Bank N.A. recently launched its Nonprofit Banking Solutions, a suite of customized banking services and financing options designed specifically to meet the unique needs of nonprofits.
Stearns Bank's Nonprofit Banking Solutions was developed to benefit its fast-growing, diverse nonprofit customer base across the nation, inspired in collaboration with its third-party nonprofit fintech partner.  Stearns Bank's experienced team of Nonprofit Banking Specialists delivers high-touch personalized service, custom-designed nonprofit banking services, and creative financing options for nonprofits. With this new launch, Stearns Bank is transforming banking services and financing for nonprofits nationwide.
Additionally, to further its commitment and support of nonprofits, Stearns Bank will donate $1,000 to each nonprofit organization that maintains one or more active Nonprofit Banking Solutions accounts for a full 12 months, with recurring donations following each active 12-month period.
"At Stearns Bank, we have extensive experience with nonprofits and a keen understanding of the vast diversity among nonprofits across the country – each has a distinctive mission and goal along with differing operational demands, varying capital capacity and financing needs, and evolving donation and revenue streams," said Kelly Skalicky, President and CEO of Stearns Bank.
Skalicky explains that customizing banking services and financing options for nonprofits requires a paradigm shift and the fundamental understanding that one size does not fit all.
"With a wholehearted commitment to answering the call of each nonprofit – large or small – and tailoring our banking services and financing options to meet the needs of our nonprofits on an individualized basis, Stearns Bank is putting our money where our mouth is," Skalicky said. "We're thrilled to deliver a unique suite of banking services and financing options through our Nonprofit Banking Solutions, while also contributing an annual cash donation to support the work and mission of these customers."
Among the many features offered with Stearns Bank's Nonprofit Banking Solutions are unique financing options, customized credit cards, and high-yield interest-bearing deposit accounts. With a wide range of free services, nonprofits achieve substantial savings and can customize their debit cards with the nonprofit name and logo. Stearns Bank's special nonprofit accounts also feature free unlimited mobile deposits, free checks, unlimited same-day and next-day ACH origination, free unlimited incoming wires, free outgoing wires (one fee wire per day), free international wires (five free international wires per month) and more! There are also no minimum balance requirements, no hidden fees, no maintenance fees and no inactivity fees.
With the convenience of online and mobile banking, plus account access and management available 24/7, nonprofits across the country finally have a suite of specially designed Nonprofit Banking Solutions they deserve to empower their nonprofit, boost their bottom line, and fuel their financial growth.
Fintech News – The Latest News in Financial Technology.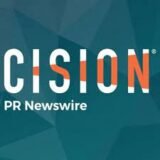 PRNewswire