The Chairman of the Board for PayFix and Board Member of TÖDEB, Erkan Kork, recently shared his insights on the advancements in Turkey's fintech sector and the future of the fintech industry.
Erkan Kork, Chairman of the Board for PayFix, pointed out, "The main trends shaping the global fintech sector have been identified as; the rise of digital banks, personalized financial services through artificial intelligence and machine learning, increased mobile and cryptocurrency payments, regulatory compliance via "Regtech", the digital transformation of the insurance sector, creation of "Financial Health Platforms", the global growth of fintech firms, accessibility of fintech to individuals outside traditional financial services, and increased investments in security and privacy."
Additionally, Erkan Kork shifted focus to Turkey's place in the global fintech scene, emphasizing its progress toward becoming a regional fintech hub. He stated, "This progress is attributed to the interest of a young and tech-enthusiastic population in mobile banking and digital financial services, government regulations, investments from both local and foreign investors, a focus on fintech education, and Turkey's strategic location for regional financial transactions."
However, Erkan Kork noted that to become a global fintech center, Turkey still faces some challenges. He outlined these challenges as "a need for inclusive and non-punitive regulations, increased investment in early-stage projects, overcoming the lack of expertise and workforce in the fintech domain, addressing the lack of necessary technological infrastructure, and simplifying the licensing and regulatory approval processes for new fintech startups."
Despite these challenges, Erkan Kork emphasized, "Turkey is on the brink of becoming a global fintech hub. With the right support, these deficiencies can be overcome, and with the correct strategies, these weaknesses can be turned into opportunities." He further expressed his confidence in the potential of the Turkish fintech sector, stressing that "with its young population and the right support and strategies, Turkey can establish itself as a fintech hub."
Promoting its "next-generation payment" slogan, PayFix stands as one of the pioneering institutions contributing to Turkey's journey to becoming a global fintech base. With over 2 million users, it serves as the digital wallet for millions, continuously supporting Turkey's digital transformation.
Highlighting his investments in the fintech sector, Erkan Kork finally remarked, "The growth of this sector will be of vital significance for the Turkish economy."
Fintech News – The Latest News in Financial Technology.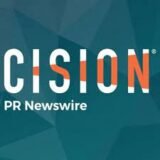 PRNewswire