Confluence Technologies, Inc. ("Confluence"), a global software provider helping the investment management industry solve complex investment data challenges, today announced that Joan Binstock has joined its board of directors. Confluence is backed by Clearlake Capital Group, L.P. (together with its affiliates, "Clearlake") and TA Associates ("TA").
Ms. Binstock brings more than 30 years of experience in the asset management industry. She currently serves as Independent Director and Audit Chair at KKR Real Estate Select Trust Inc., as well as a Board Member at both Morgan Stanley Direct Lending Fund, and Brown Brothers Harriman US Mutual Funds.
"We are thrilled to have Joan join our board," said Mark Evans, CEO of Confluence. "Her extensive experience in the asset management industry, across a broad set of asset classes and working with multiple technology providers, is invaluable as we continue to expand our solutions to better serve the investment management industry."
Ms. Binstock previously held several executive leadership positions, including as Partner, Chief Financial and Operations Officer at Lord, Abbett & Co. LLC. She also serves as a Board Member for various non-profit organizations and educational institutions, including Year Up, Bronx High School of Science, and the Duke University School of Medicine. Ms. Binstock holds a bachelor's degree from Binghamton University and an MBA from the NYU Stern School of Business.
"I am excited to join the board of Confluence," said Ms. Binstock. "Confluence has a strong reputation in the industry for providing innovative and proven solutions that help customers in the asset management industry navigate regulatory compliance and make better investment decisions. I look forward to working with the team to continue to drive growth and success for the company."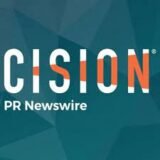 BusinessWire