Conquest Planning Inc, a technology platform modernizing financial planning with customized and convenient advice,  announced an integration with Vancity, Canada's largest community credit union. With assets exceeding $34 billion, including assets under administration, Vancity is the first credit union to join forces with Conquest. As a result of this partnership, Conquest will integrate its cutting-edge digital financial planning tools into Vancity's services, potentially extending this valuable resource to its more than 560,000 members. This will further empower these individuals to take control of their financial futures.
The "Vancity Advice Plan" tool allows Vancity members to leverage Conquest's software for the delivery of meaningful financial advice. Most notably, Vancity's network of financial professionals can now use Conquest's Strategic Advice Manager (SAM). Powered by artificial intelligence, SAM is a digital assistant that draws from every piece of member information in its system to perform thousands of complex calculations. In doing so, it can help to build flexible plans quickly and with a high degree of accuracy.
"As a values-based financial co-operative, we place great importance on collaborating with organizations that share our commitment to being a financial force for change," said Joe Reid, VP of Wealth Management and Impact Investing at Vancity. "Introducing Conquest's intuitive financial planning software into our operations enables us to extend the personalized financial advice we offer free to our members."
The Vancity Advice Plan tool incorporates features such as SAM that allow advisors to streamline the financial planning process and deliver tailored advice. It includes a comprehensive analysis of each members' financial situation, creating well-informed financial recommendations. The real-time collaboration capabilities foster better communication and cooperation between advisors and members, to create an engaging planning experience.
"At Conquest, we are committed to creating a better financial future for all by increasing access to personalized advice," added Brad Joudrie, Chief Revenue Officer at Conquest. "Realizing this ambitious goal necessitates invaluable support and collaboration from key players in the financial services industry. Vancity, being the largest community credit union in Canada, has played a pivotal role in our journey, enabling us to introduce our software to thousands of individuals nationwide. We have found a valuable ally in Vancity and look forward to working with them to continue to create positive change for years to come."
Fintech News – The Latest News in Financial Technology.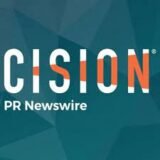 BusinessWire