OKX, a leading crypto exchange and Web3 technology company, and CoinRoutes, a leading provider of algorithmic trading strategies and execution management, announced the expansion of their partnership to include a full range of API-enabled trading services to institutional clients.
Institutional users with an OKX account can now trade on OKX through the CoinRoutes interface, which offers advanced trading algorithms, market data dashboards and a proprietary transaction cost analysis feature that measures trading performance. Order types include automated spread trading and multi-product trading in a single order.
OKX Global Chief Commercial Officer Lennix Lai said: "Our expanded integration with CoinRoutes, one of the largest crypto order execution management systems (OEMS) in the world, gives OKX institutional users a very powerful partner through which they can optimise trading strategies. Through this agreement, we've strategically expanded our broker landscape and enhanced the products, services and incentives available to users to further strengthen the trading experience."
CoinRoutes' CEO and Co-founder Dave Weisberger said: "We are excited to announce our integration with OKX, one of the leading global cryptocurrency exchanges. This strategic alliance aligns with our mission of providing the most comprehensive and best performing digital asset trading solutions to our clients globally. By leveraging OKX's extensive liquidity and superior transparency, we'll continue to bolster our clients' trading strategies, amplifying their potential for superior execution. As we expand our global footprint, this is an important step for us, as it further underpins our commitment to innovation and efficient, data-driven trading solutions."
Fintech News – The Latest News in Financial Technology.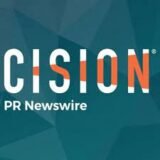 PRNewswire