Croissant, a fintech platform with a mission to empower intentional commerce, launched with $24 million in seed funding from a suite of top investors, including Portage and KKR co-founders George Roberts and Henry Kravis. Initial funding was used to accelerate Croissant's MVP launch via a best-in-class founding team led by Co-Founder and CEO John Howard (formerly of KKR), Co-Founder and CTO John Klose (Amazon, PayPal), and Head of Product Vrishti Mongia (Meta, Moda Operandi).
Croissant seamlessly integrates into merchants' existing shopping experiences and offers customers a guaranteed buyback value at checkout, boosting conversion and average order value. Croissant's data science and AI tooling generate the guaranteed buyback values offered to customers, and Croissant fulfills those guarantees. Post-purchase, items become liquid assets within customers' Croissant accounts that they can later sell with one click. Once customers have sold their items, they are directed back to merchants with new funds to power future purchases, making for higher retention rates and lifetime value.
"Over the past decade, we've seen immense changes happen at e-commerce point of sale," said John Howard. "But rapidly evolving consumer behavior and expectations mean it's no longer enough for merchants to have a seamless credit card or mobile wallet experience; they need to activate consumer psychology around the purchase decision in empowering, impactful, and effortless ways to truly stand out. Croissant allows merchants to increase sales, consumers to buy more and better, and both to enjoy the benefits of resale without doing any reselling whatsoever. Bottom line – Croissant contributes to a richer, more vibrant commerce experience for everybody."
Developed partially in response to consumer debt-focused offerings, Croissant transforms the shopping mindset from one of credit-fueled consumption to one of asset ownership, amplifying purchasing power and providing real financial empowerment for users, resulting in higher conversion, average order value, and customer retention. When users later elect to sell, Croissant deploys its exclusive multiple listing technology to handle the tedious resale process within the existing secondhand ecosystem with no involvement required from merchants or customers.
"Only a small percentage of resellable fashion is transacted globally each year, but it's still a $130 billion market that is rapidly growing," said Stephanie Choo, Partner at Portage. "To date, retailers are seeing little to no benefit from this ongoing boom. Croissant enables them to harness the interest in and growth of resale to drive new full-price sales with minimal integration and no need to transact within the secondhand ecosystem themselves."
In addition to Portage, Roberts, and Kravis, major investors in Croissant include Third Prime, BoxGroup, 25madison, and Twelve Below. Croissant's advisory board of industry leaders includes Rent the Runway Co-Founder and Board Member Jennifer Fleiss; former Chief Merchandising Officer of Intermix Divya Mathur; Lara Meiland-Shaw, a luxury fashion veteran with over 20 years of experience at brands like Louis Vuitton, Moncler, and Saks Fifth Avenue; and Homer and Outdoor Voices Founding Partner Andrew Parietti.
Fintech News – The Latest News in Financial Technology.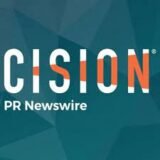 BusinessWire