Posh, the market-leading AI provider for banks and credit unions, announced the launch of its new AI-powered Knowledge Assistant as a result of direct interest from their financial institution partners and the banking community. This employee-facing product complements their suite of external-facing AI services, which include Voice 360 & Banking Teller, Voice Concierge, and Website and Online Banking Concierge.
Knowledge Assistant, a leading-edge solution for knowledge management, is already making an impact among customers who have embraced its capabilities. By seamlessly integrating with internal knowledge sources, it has transformed the way organizations access and utilize knowledge. It empowers staff with rapid access to knowledge and internal content to ensure they have the correct information at their fingertips. Knowledge Assistant will also offer:
Streamlined Access to Knowledge:

 Posh's advanced search technology, powered by the latest generative AI techniques, delivers precise, consistent answers within seconds, eliminating the need for frontline staff to spend time sifting through endless keyword search results. As a result, our clients are able to reduce average handle time, achieve higher rates of first-call resolution, and experience more meaningful interactions with their customers.

Ease of Deployment:

 With Knowledge Assistant, Posh customers effortlessly elevate their knowledge management processes without any complexity or unnecessary burdens, empowering them to unlock the full potential of their internal knowledge resources. Knowledge Assistant requires no custom training or content adjustments, accepts a wide range of document formats (PDF, DOCX, XLSX, and more), and seamlessly integrates with existing knowledge management systems.

Actionable insights through Advanced Analytics:

 Improve your organization's knowledge gaps with real-time analytics about trending searches, helpful and unhelpful queries, and pinpoint areas where the bot is unable to find answers.
More information on Knowledge Assistant can be found here.
As with all products in the Posh portfolio, it is a reflection of Posh's commitment to being a true partner and thought leader for financial institutions. This launch further cements Posh's commitment to empowering financial institutions by enabling them to provide a higher standard of service to their customers and end users. Knowledge Assistant has currently been deployed with a select few clients to great success and will continue to expand into the fourth quarter and beyond.
"We're excited to introduce Knowledge Assistant – an AI-powered search tool tailored for financial institutions. Boost productivity, empower your staff, and enhance your customer experience. Our product stems from the needs of financial institutions themselves, ensuring it fosters independence, confidence, and easy access to knowledge. While powered by state-of-the-art technology, our main focus is delivering a solution that truly solves our clients' challenges." – Matt McEachern, Co-founder and CTO.
"The Knowledge Assistant is very helpful, I really see the value it provides our employees and members. The platform is easy to follow, and the features are fantastic." – Cheryl Schoessow, VP of Member Contact Center Operations, Connexus Credit Union.
"The time savings has been tremendous, it shaves minutes off calls. The larger the call volume, the more time we save. The accuracy has been incredible too, and it aids in enhancing our members' trust," – Steve Goodwine, VP, Director of Contact Center, Hudson Valley Credit Union.
Fintech News – The Latest News in Financial Technology.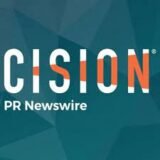 BusinessWire