Tavant, Silicon Valley's leading digital lending solutions provider,  announced Arc Home LLC, a leading Non-QM and Non-Agency Wholesale and Correspondent lender, has successfully launched a new Broker platform: SPARC 2.0. Leveraging Tavant's Touchless Lending® Broker Experience platform, Arc Home now provides a fully automated, frictionless experience for its broker clients and the lending tools they need to be self-sufficient and effectively satisfy borrower expectations.
"At Arc Home, we have aggressive plans to accelerate growth in our Wholesale Lending channel, and our partnership with Tavant to enhance our new broker platform has put us on the right trajectory towards accomplishing these goals," said Nazim Ahmed, CIO of Arc Home. "Brokers require and deserve an excellent service experience and need partners that enable them to operate with speed and efficiency. Today's brokers have a different mindset – they not only understand technology but also embrace and demand it, which translates to a better experience for both the broker and the borrower. Tavant is equally committed to our success, and we consider them an extension of our team. Together, we have taken great strides to advance our digital lending capabilities, enabling brokers to operate quickly and efficiently while effectively managing their entire loan pipeline."
Arc Home provides a full assortment of proprietary Non-QM and Non-Agency mortgage solutions and products, filling a market void where borrowers may not be able to obtain traditional agency loans. Arc Home partnered with Tavant to accelerate its digital transformation strategy and has successfully deployed Touchless Lending to supplement its SPARC 2.0 broker portal. This enables Arc Home to provide a fully automated lending process, including integrated third-party services and data-driven processes to ensure a more intuitive experience for brokers, boosting productivity and reducing loan cycle times.
"Our goal is to enable organizations, like Arc Home, to thrive in the wholesale business," said Hassan Rashid, Chief Revenue Officer at Tavant. "Our Touchless Lending platform alleviates several broker-specific challenges and improves its overall borrower experience, enabling Arc Home to continue its rapid expansion while helping brokers reduce turnaround times for closing loans."
As a leading Fintech software and solutions provider for over 23 years, Tavant proactively anticipates customer needs and adjusts accordingly to provide the right configurable solutions. Tavant's Touchless Lending® product suite, which now includes experiences not just for home buyers, brokers, and loan officers but also for underwriters, realtors, servicers, and more, maximizes data-driven decision-making to solve even the most complex lender and borrower challenges. Tavant's growing customer base originates one out of every three home loans in the United States.
Fintech News – The Latest News in Financial Technology.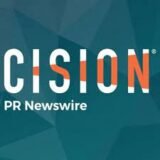 BusinessWire