Expanding on its financial services technology offerings, Crowe LLP, an accounting, consulting and technology firm in the U.S. with offices around the world, has announced Crowe CX for Commercial Lending. This lending platform was designed with customer experience (CX) in mind, using technology to improve the user experience by simplifying the origination process for both borrowers and lenders.
"At Crowe, innovation has always been at the core of our business services. We develop products for our clients that automate, eliminate and make more efficient their jobs to be done," said John Epperson, managing principal of the Crowe financial services group. "We improve processes for our clients – to help address their customers' evolving needs and demands – that's a win, all around."
Crowe CX for Commercial Lending supports easy, transparent collaboration and communication, and provides decision-driving data on the Microsoft Dynamics 365™-based platform. The borrower-facing portal allows lenders to streamline requests and organization, while providing borrowers a digital channel with real-time access to loan status and clear documentation expectations. The simple user interface, available on desktop and mobile, keeps everyone informed and confident in the process.
"Using automation to strengthen relationships might sound counterintuitive at first, but it actually provides opportunity for borrowers to be more comfortable, more informed and have a greater experience," said Michael Budinger, Crowe commercial lending transformation leader and financial services principal. "This platform puts the details right in the pockets of our clients' borrowers and it allows lending teams to work in sync like they never have before."
In addition, Crowe CX for Commercial Lending has embedded customer relationship management capabilities enabled by Microsoft Dynamics 365 and easily interacts with a foundation of Microsoft applications lenders already use and trust, including Teams, Outlook, Word and Excel.
For banks and credit unions looking for more information on a lending platform that provides a better user experience for their commercial borrowers and lending teams, please visit Crowe CX for Commercial Lending.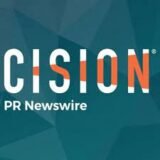 PRNewswire