Crypto Asset Rating Inc, The USA based Fintech Company, announced it is now seeking funds through its crowdfunding campaign on Fundopolis. Any individual can now invest in Crypto Asset Rating Inc and help support its mission to Transform Global Capital Markets.
Crypto Asset Rating Inc. (the "CAR Inc") is a FinTech company driven to plug the gaps in the crypto market and bridge the governance institutions with the existing and new thought leaders of the crypto industry.
The crypto industry holds invaluable opportunities towards exponential economic growth through financial inclusion and participation of the masses. A new world is being born out of reinvention of the financial systems built on unprecedented technological advances. And the Company is already in play to reap the benefits for its investors.
The Funds will be used for working capital, Marketing, and Product Development to the next level.
Those interested in investing in Crypto Asset Rating Inc can visit: https://www.Fundopolis.com/CryptoAssetRatingInc
The terms for the Investment are
Key attributes for Investment

Minimum Investment

$100.00

Maximum Investment

$50,000

Offering Type

Convertible Note

Maturity Date

2years

Discount Rate

20%

Annual Interest

7%
Fundopolis is an equity crowdfunding portal that aims to make it simple for individuals and communities to invest in and support the small businesses they love. For individuals who choose to invest, Fundopolis aims to provide the highest degree of transparency about the status of their Investment and how they will receive payment and/or redeem perks.
"We are thrilled to have Crypto Asset Rating Inc raising funds on our site," said Jan Steenbrugge, founder and president of Fundopolis. "We are proud and honored to support Crypto Asset Rating Inc's campaign and hope that by giving them access to the capital they need – Crypto Asset Rating Inc will thrive."
For more such Updates Log on to https://fintecbuzz.com/ Follow us on Google News Fintech News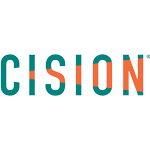 PRNewswire