The leading global cryptocurrency exchange and trading platform PayBito has added Hedera Hashgraph (HBAR), the native currency of Hedera public network to its platform, increasing the crypto trading options for its users around the world. The USA based exchange has switched to an expansion mode with its crypto coin offerings and has been adding prominent digital assets to its extensive portfolio.
PayBito has an impressive list of cryptocurrencies that includes Bitcoin, Ethereum, Litecoin, HCX, Bitcoin SV, Ethereum Classic, Ripple, and more. The addition of HBR presents diverse crypto trading options for the users, which is expected to further boost the trading activity on this leading exchange.Fintech News
"The current global scenario of pandemic and economic tensions has hardly put a dent on the enthusiasm of crypto traders. On the contrary, we have been experiencing consistent trading volume surges in our exchange just as usual. The decision to add more coins was motivated by the optimistic trading activity of our users, and we felt that introducing some new coins will act as great encouragement for the traders, who are looking to expand their crypto options," commented Raj Chowdhury, Managing Director, PayBito.
How to Get a Crypto Listed under PayBito?
PayBito owes its popularity to an agile architecture and an intuitive interface that offers scalability and seamless trading, fortified by advanced security protocols. To maintain high-quality standards and transparency in trading, the exchange abides by a strict set of regulations for the coin listing process. A coin has to fulfill all eligibility criteria before getting listed under the platform. The policies are maintained to ensure that the traders have a great experience on the platform, without any concerns of safety or fraudulent transactions.
The USA based exchange has a separate panel of experts who conduct an in-depth analysis and scrutiny of the tokens before the listing process. The aspects that receive much attention are:
1. The credibility of the underlying technology of the coin
2. The overall functionality of the crypto
3. The skills and expertise of the team that has designed and launched the coin
4. A comprehensive whitepaper detailing the technological, financial and marketing aspects of the coin
If a coin manages to fulfill all the criteria set forth by the exchange under its coin-listing policies, it's gets included in the exchange for the users to actively trade with.
Essential Facts About Hedera Hashgraph (HBAR):
Hedera Hashgraph is a decentralized public blockchain network that enables users to transact and socialize in a trusted and secure environment. HBAR is the native digital currency of the Hedera network which is used to back decentralized applications (DApps), create peer-to-peer payment along with micropayment business modules, fortifying the public network against any malicious attempt. It is designed to execute fast transactions that bring down the network fees consecutively adding rationality to the concept of micropayments.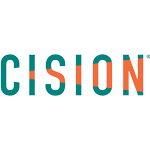 PRNewswire