The cryptocurrency market is multifaceted, and at this point relies on the development of technology and software. Nevertheless, political verdicts will also play an important role in its future. For example, China's crackdown on crypto mining had sent prices tumbling initially, but recovery has since started, and miners have begun to look for viable alternatives. Many have already, or are in the process, of relocating to Texas. The state also seems to provide a possible solution to the environmental concerns associated with crypto mining. "It really depends on the company itself. If a company comes into Texas and they start mining bitcoin, they can choose to buy all of their power from renewables if they want to," explained Josh Rhodes, a research associate at the University of Texas at Austin Energy Institute, according to Yahoo Finance. Overall, the approach of financial institutions, businesses and even governments has significantly changed in recent years, as many are slowly warming up to the prospects of Bitcoin. ISW Holdings Inc. (OTC: ISWH), SOS Limited (NYSE: SOS), Canaan Inc. (NASDAQ: CAN), Bit Digital, Inc. (NASDAQ: BTBT), BIT Mining Limited (NYSE: BTCM)
According to Allied Market Research, the global cryptocurrency market size is projected to reach USD 4.94 Billion by 2030, growing at a CAGR of 12.8% from 2021 to 2030.  The increased demand for operational efficiency and transparency in financial payment systems, including data security, are major factors that drive the growth of the global cryptocurrency market. Additionally, the increased demand for cryptocurrency among banks and financial institutions provides a lucrative opportunity for market expansion during the forecast period. Paypal, a company focused on online payment systems, announced on October 21st, 2020 that customers may buy and sell Bitcoin and other cryptocurrencies using their PayPal accounts. Furthermore, Mastercard partnered with Island Pay to launch the world's first CBDC-linked Card on February 10th, 2021.
ISW Holdings Inc. (OTC: ISWH), transitioning to "BlockQuarry," pending name change, just announced, current and prospective shareholders with a more detailed discussion about the Company's recent landmark deal with Bitmain Technologies ("Bitmain"), the world's leading producer of cryptocurrency mining hardware and a leading global cryptocurrency mining firm.
Total Mining Capacity and Timeline to Launch. The deal will involve 56,000 Bitmain mining rigs pairing with 200 megawatts ("MW") of power at the Company's "POD- CITY" location in Georgia. The Company expects to have the first 20 MW of power paired with rigs and running full-out by October 2021. The schedule calls for having all 56k miners hooked up to all 200 MW of power and running full-out by October 2022.
Estimated Topline Revenue Impact. The Company estimates that this full complement running at full capacity will be capable of driving estimated annual revenues well in excess of $100 million (over $10 million per month) for ISW Holdings/ BlockQuarry in hosting service fees. This is not contingent upon cryptocurrency pricing.
Key Partners. The partnership is tripartite, between Bitmain, ISW Holdings, and Bit5ive, LLC ("Bit5ive).
Bitmain will bring mining machines, capital, and expertise into the bargain, consuming hosting services and power up to and potentially in excess of 200 MW for a five-year term.
Bit5ive will bring power, hosting services, project management services, and expertise to the table.
ISW Holdings will provide funding, expertise, hosting services, mining services, access to power, and access to public market investors.
Costs Involved. For ISW Holdings, the cost for the entire roll-out to setup and activate mining machines using 200 MW of power will be a total of $62 million. $6 million of this has already been paid. $56 million remains.
Current Mining Operations (excluding Bitmain deal). The Company is currently running 700 miners, representing a mix of Bitmain Antminer S17's, BitMain S19 95TH/ s's, and Canaan Avalons. Those miners are running in POD5 units in Stronghold,Pennsylvania at a site managed by Bit5ive. The current hashrate is 36,000 TH/s, with an upside potential of 54,000 TH/s given current capacity. This operational state is capable of producing annual revenues of $4.8 million to $6 million given current three-month trailing average pricing for major cryptocurrency markets. The Company is also actively expanding its mining operations as the business scales up.
Management Commentary. 'The nature of our business changed significantly last summer when we partnered with Bit5ive and began designing state-of-the-art mining pods with a bold vision and a deep conviction in the value proposition of the cryptocurrency marketplace,' remarked Alonzo Pierce, President and Chairman of ISW Holdings. 'Now, just a bit over a year later, we are on the verge of becoming one of the top players in the cryptocurrency world after bringing Bitmain to the table in a deal that will see all parties unlock significant value. Looking ahead, our hosting service revenues will be stable and substantial, and capable of strong growth. And our mining revenues will fluctuate with prices in the cryptocurrency space. That will give us a strong foundation and enormous growth with a significant non-volatile component. This should put us in position to meet requirements to migrate shares to a major national listed exchange in due course. We have a number of additional catalysts in the works as well, and I look forward to providing more insights in the very near future.'"
SOS Limited (NYSE: SOS) reported back in June that it has entered into a joint venture agreement with Niagara Development LLC ("Niagara Development"), a New Jersey limited liability company, for a joint venture to be based in Niagara, Wisconsin. The joint venture, FD LLC, is expected to carry out crypto-currency mining operations and construct an international standardized Digital Super Computing Custody Operation Center. Under terms of the agreement, Niagara Development will be responsible for providing up to 150MW of electricity, including electricity generated from renewable sources, and construction the Digital Super Computing Custody Operation Center. SOS will be responsible for the management, operations and financing of the joint venture. SOS remains committed to its block-chain strategy and strive to become a sustainability leader in the industry.
Canaan Inc. (NASDAQ: CAN) announced last week that it has received from Mawson Infrastructure Group Inc. (OTCQB: MIGI) ("Mawson") a purchase order (the "Order") for 17,352 bitcoin mining machines with an aggregate operating hash power of 1.5EH. According to the terms of the Order, the Company will deliver the latest generations of its Avalon A1166 and A1246 bitcoin mining machines to Mawson's operations in the U.S. and Australia throughout 2021 and 2022. The Order is in addition to Mawson's previous order placed earlier this year for 11,760 of the Company's A1246 bitcoin mining machines with an aggregate operating hash power of 1.05EH. Headquartered in Sydney, Australia, Mawson is a global digital infrastructure provider with diversified operations across cryptocurrency mining and digital asset management. Mawson currently conducts its bitcoin mining operations in both the U.S. and Australia.
Bit Digital, Inc. (NASDAQ: BTBT) and Digihost Technology Inc. announced earlier in July that the Companies have entered into a second strategic co-mining agreement (the "Agreement"). Pursuant to the terms of the Agreement, Digihost will provide certain premises (the "Premises") to Bit Digital for the operation of a 100 MW Bitcoin mining system (the "Miners") to be delivered by Bit Digital for a term of two years. This expanded collaboration between Digihost and Bit Digital is expected to facilitate an additional increase in hashrate of approximately 2 EH between the companies, and a total increase in hashrate between the two companies of approximately 2.4 EH including the initial collaboration agreement that was previously announced on June 10, 2021.
BIT Mining Limited (NYSE: BTCM) reported back in July that it has entered into a definitive purchase agreement (the "Purchase Agreement") to acquire 2,500 new bitcoin mining machines ("the Acquired Machines") for a total consideration of approximately US$6.6 million. When deployed, the Company expects the Acquired Machines to increase its theoretical maximum total hash rate capacity by approximately 165 peta hashes per second (PH/s). The Acquired Machines are expected to be delivered within one week from today. Following delivery, the Company plans for them to be shipped to Kazakhstan for deployment. BIT Mining is monitoring current conditions in the market for cryptocurrency mining machines and will consider cost-efficient mining machine acquisitions on an opportunistic basis. Looking forward, the Company is prepared to further expand the scale of its business and increase its theoretical maximum total hash rate capacity, in order to strengthen its position as a leading cryptocurrency mining enterprise.
For more such Updates Log on to https://fintecbuzz.com/ Follow us on Google News Fintech News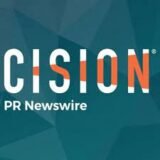 PRNewswire