Crystal Capital Partners, a wealth-tech provider and leading turnkey alternative investment platform for financial advisors, was named a finalist for the 2023 Finovate Awards. Crystal is one of six finalists in the Best Alternative Investments Solution category, given to a fintech or tech company that uses technology to offer investment opportunities beyond what traditional investment and wealth management firms are able to provide.
"This has been an important year for Crystal, as we continue to deliver elevated alternative investment access to the wealth management community," said Steven Brod, Chief Executive Officer of Crystal Capital Partners. "The recognition from the Finovate Team is of particular importance, as it provides further evidence of our commitment to innovation and support for financial advisors beyond the point of sale. We are thankful to be named alongside other pioneers, including CAIS, YieldStreet, and others, as we bring advisors conflict-free access to institutional private fund managers."
Crystal was named a finalist under the Best Alternative Investments Solution category in an increasingly competitive industry defined by high-quality nominations. The Finovate Awards, currently in its fifth year, celebrates the fintech industry's best and brightest. Crystal's founders have been investors in private funds since 1994, working with firms who today are recognized as some of the industry's largest and established players.
Crystal's commitment to investment caliber has been the key to its success. In 2022, the firm achieved annualized AUM growth of 20% and witnessed a 32% growth in new advisory relationships. The platform currently connects over 200 advisory firms, RIAs, and wealth management firms to approximately 60 institutional private equity, private credit, venture capital and hedge fund managers.
Today, Crystal is driving multiple possibilities for financial advisors by offering access to institutional investments, innovative technology and analytics, business development support, and a streamlined alternative investment management process. Its commitment to transparency, conflict-free selection, and automation are enabling advisors to grow their business – a direct outcome of Crystal's decision to pursue disruption and innovation the right way, deploying strategies that guarantee a better alts investing environment for financial advisors everywhere.
Fintech News – The Latest News in Financial Technology.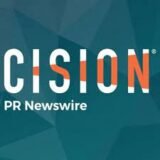 PRNewswire