OneSeven, an RIA specializing in supporting advisors with life-changing opportunities, announced, in conjunction with Merchant, its partnership with Cincinnati-based Callahan Financial. This co-investment signifies a strategic alliance to provide growth capital and innovative solutions for continued growth.
Founded in 1987 by Joe Callahan, Callahan Financial offers advisory and brokerage services for small businesses and high-net-worth and mass-affluent investors and their families with the goal of providing product diversity and outsized returns to its clients.
OneSeven and Merchant supported Callahan Financial in transitioning clients to the OneSeven independent RIA as part of the collaborative partnership. They will continue supporting ongoing organic growth initiatives, corporate strategy, and access to investment management solutions and capital markets.
"This partnership aligns with our commitment to innovation and client service," said Joe Callahan, CEO of Callahan Financial. "OneSeven's client-centric approach combined with Merchant's industry expertise gives us the durable capital and resources needed to support our continued growth efforts."
"Our collaboration with Callahan Financial signifies our commitment to provide unparalleled financial service solutions tailored to meet the evolving needs of growth-oriented advisors," said Todd Resnick, Co-Founder and President of OneSeven.
"Joe Callahan and his team have built a reputable financial practice rooted in service to their clients, advisors, and community over the past 30 years," said Rick D'Amico, Managing Partner at Merchant. "The combination of OneSeven and Callahan will only further advance Callahan's mission to provide the best financial future for the families they serve."
Fintech News – The Latest News in Financial Technology.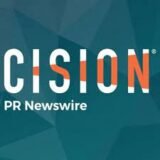 BusinessWire