Computer Services, Inc. (CSI) (OTCQX: CSVI), a provider of integrated financial technology solutions, has incorporated Alpharank's customer journey mapping tool into its core and digital banking platforms, enabling banks to increase customer profitability.
Alpharank, the leading provider of automated journey mapping for banks, provides data and customer analyses to help banks optimize their website, marketing and account-opening processes, thereby increasing deposits. Journey mapping identifies sticking points in the customer journey and provides strategies to improve conversion and new account volume. The integration with CSI's NuPoint® core banking platform provides banks an easy-to-use interface within their existing software.
"With Covid-19 becoming a speed bump in the road for many financial institutions, we knew we needed to simplify services for our customers," said Alex Keltner, chief banking officer, First Southern National Bank ($900 million asset). "Having used Alpharank's Customer Journey Mapping tool, we made minor changes in our account-opening system, in conjunction with CSI NuFund®, in order to make it smoother and easier for our banking customers to open an account from their personal devices."
CSI's partnership with Alpharank is another way to drive scalable, profitable growth through digital acquisition.
"A bank's website represents its digital face and functionality, and to succeed, that website needs to provide an easy way to open accounts," said David Culbertson, CSI's president and chief operating officer. "Alpharank's customer mapping software combines data analytics with actionable insight to help our customers grow deposits in a digital-first world."
CSI's digital account opening solution, NuFund, is a core-integrated online account opening system that extends banks' digital footprint and boosts revenue by allowing new and existing customers to open a bank account via their preferred digital channel. The technology caters to institutions' digital strategy and seamlessly boosts adoption rates while reducing costs associated with manual channels.
"As community banks deploy digital growth strategies, it is critical to provide them the data and analytics required to convert as many prospects as possible from existing assets," said Brian Ley, founder and CEO of Alpharank. "CSI's commitment to digital banking and innovative cloud-based banking technology pairs well with customer journey mapping solutions."
To learn more about how CSI and Alpharank are transforming the digital account opening process, join CSI's June 9 webinar, Optimizing the Digital Account Opening Customer Journey.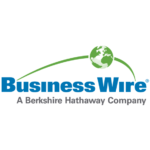 BusinessWire