Cysurance and Red Sky Alliance team up to deliver bundled Cyber Threat Intelligence and Cyber Insurance
Cysurance, a next-generation cyber insurance agency protecting small businesses and their partners through affordable cyber insurance, and Red Sky Alliance, a cyber-threat intelligence firm delivering actionable data and analysis, today announced a new partnership to provide cyber risk management services to companies.
In the year 2018, the industry of cybercrime generated $1.5 trillion in profits, which would rank 13th in GDP if it were a country. With costs relating to cybercrime expected to jump from $3 trillion to over $5 trillion in the next five years, companies will increasingly depend on timely, insightful risk intelligence to protect against cyberattacks. Yet even the most well-informed cybersecurity team with the most modern technology and best practices cannot prevent all cyberattacks, and employee error remains a leading cyber exposure. In the modern era, companies will succeed by educating staff on trending cybercrime tactics, techniques, and procedures while also protecting their downside with a broad, affordable cyber insurance policy.
For SMBs with smaller budgets and fewer resources, these challenges are magnified. And those depending upon manual intelligence gathering and traditional property and casualty insurance policies face an even greater threat. By bundling Red Sky Alliance's daily cyber threat notification service RedXray with Cysurance's cyber insurance policy, SMBs get a holistic cyber risk solution that both informs and protects. fintech news
RedXray® simplifies monitoring of cyber threats directed at a business's domain(s) that might affect its customers, staff or supply chain – all without installing software or requiring a network connection. While antivirus and firewall solutions can block most cyber threats, RedXray® uses a multidimensional approach that goes beyond the technical to include geographic, political, and economic factors and report on external threats facing the customer, including keyloggers. Every automated analysis mines Red Sky's proprietary collections, underground forums, and the dark web for emerging threats, then reports findings via daily emails or a customer access dashboard.
Cysurance, a licensed agent, is the only solution designed for SMBs allowing vendors to bind a broad policy of up to $2,000,000 on behalf of their customer at the point of sale, without underwriting or application, often for less than the cost of a cup of a coffee a day. Leveraging the existing data discovery capabilities of end-users or its proprietary monitor, the platform scans the SMBs network and automatically records any anomalous activity in its proprietary blockchain for irrevocable proof of loss and full transparency. This also triggers a smart contract that initiates a covered breach response team to start saving time, remediation, and money.
Jim McKee, Founder and CEO of Red Sky Alliance said that "By offering customers a competitive cyber insurance policy at the same time they purchase RedXray's® threat intelligence service, we can now offer value-added cyber services on both the front- and back-ends of the cyber risk spectrum, helping organizations identify and prepare for emerging risks while also protecting them in the unlikely event of a breach."
Kirsten Bay, co-founder and CEO of Cysurance, echoed these sentiments, saying "we're thrilled to partner with Red Sky Alliance to offer their customers a complimentary cyber product that drives adoption of the cyber risk management trifecta of informed cybersecurity, cyber governance, and cyber insurance and increases their overall cyber resiliency."

Aashish is currently a Content writer at FintecBuzz. He is an enthusiastic and avid writer. His key region of interests include covering different aspects of technology and mixing them up with layman ideologies to pan out an interesting take. His main area of interests range from medical journals to marketing arena.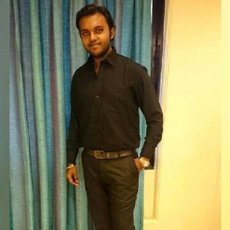 Ashish Y.