Alchemy Pay, Singapore based pioneer of the world's first payment gateway solution to bridge the gap between fiat and crypto economies, has announced  the appointment of legendary campaign manager and former White House Senior Advisor, David Plouffe, as Global Strategic Advisor.
Plouffe is credited with the strategy and grass-roots public engagement savvy that won Obama's 2008 presidential campaign, subsequently becoming Senior Advisor to the President in the Obama Administration. Plouffe has noted Alchemy Pay's backbone mission in the cryptocurrency industry, and its steady course and leadership in the industry's evolution.
"Cryptocurrency and decentralized ledgers are the newest permanent features of the global economy." said Plouffe. "Alchemy Pay has chosen to focus on bridging public sector and private sector agendas as a strategy in its mission to provide fiat-crypto transaction services. Alchemy Pay understands that the key to crypto sustainability and growth is broadening utility cases by focusing on payment channels, proper compliance and user experience."
After his work for Obama, Plouffe became the Senior Vice President of Policy and Strategy for Uber in 2019, and in 2022 Plouffe joined the Binance Global Advisory Board.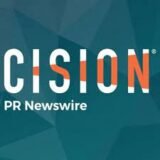 PRNewswire