Digital securities leader Securitize and digital asset wealth platform Onramp Invest today announced the beginning of broadened and distributed access to tokenized private equity funds from leading investment firms, including Hamilton Lane (NASDAQ: HLNE).
Beginning today and expanding over the coming weeks, at least four private equity feeder funds tokenized by Securitize are expected to be made available to qualified investors via Onramp's platform, which includes RIA firms with combined AUM of over $35 billion.
"Private equity is one of the best-performing asset classes in the world, but participating in that value creation has largely been enjoyed by major institutions, sovereign wealth funds, and university endowments. Securitize gives individual investors access to high-quality, real-world assets, such as private equity, and we are proud to partner with Onramp to extend this access to their community of financial advisors and investors," said Securitize Markets CEO Jay Proffitt.
Private equity has outperformed the S&P 500 by 70% over the last 20 years1–but entry into these markets has been primarily limited to major institutional investors due to a number of structural barriers. Securitize's ability to fully digitize the process of investing in private equity vehicles, issuing and managing shares, and facilitating potential liquidity, is reducing the barriers for more people to access private equity investments for the first time.
Through the partnership, Onramp's clients will be able to diversify their portfolios with exposure to private markets through a curated roster of feeder funds tokenized by Securitize. One of the first two private equity feeder funds provides access to Hamilton Lane's Equity Opportunities Fund V ("the Fund").
Equity Opportunities Fund V provides investors with diversified exposure to unique and carefully selected deals through an efficient fee structure. The Fund comprises investments in mission-critical businesses across sectors, including software tech, healthcare, consumer discretionary, industrials, and business services, among others. Securitize tokenized the feeder fund on the Polygon blockchain.
In addition, Securitize plans to offer digitized access to two more Hamilton Lane funds in the near future—both of which will be made available to Onramp's community of investors and advisors.
Equipped with newfound access to Securitize's tokenized funds and seamless integration with existing client management software through Onramp, RIAs can holistically manage portfolios across private equity, digital assets, and traditional investments to uniquely optimize wealth strategies for their clients.
"Modern private equity investing started in the 1940s, but due to Depression-era regulations, it has been strictly limited to institutions and the extremely wealthy," stated Eric Ervin, CEO of Onramp Invest. "Now the tokenization of PE funds by Securitize, integrated with Onramp's powerful accessibility, truly transforms the category. For the first time, a much broader range of investors will have the opportunity to evaluate and engage in this historically lucrative asset class."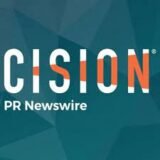 PRNewswire