Deepcoin, a leading cryptocurrency exchange, is thrilled to announce a comprehensive visual upgrade to its platform, set to be launched today on July 14th. The upgrade encompasses a fresh company logo, along with a complete revamp of all related graphics, offering users an enhanced experience on both the Deepcoin app and its website.
As Deepcoin continues to expand its global presence, the company recognized the need for a branding overhaul to better reflect its international reach and adaptability. The newly redesigned logo features a vibrant orange color, which signifies the transformation and growth of Deepcoin within the dynamic world of cryptocurrencies.
The logo's design incorporates the letter "D" and symbolizes the interconnectedness of the Deepcoin platform with the global cryptocurrency landscape. F   our blocks, representing the word "Deep," are ingeniously arranged to form the letter "D." These blocks not only evoke a sense of strength and stability but also demonstrate Deepcoin's remarkable flexibility and ability to adapt to the ever-changing nature of the cryptocurrency industry.
"We are thrilled to unveil Deepcoin's complete visual upgrade, marking a significant milestone in our journey as a leading cryptocurrency exchange," said Ego Huang, CEO of Deepcoin. "Our goal is to provide users with an exceptional trading experience, and this comprehensive upgrade reflects our commitment to delivering excellence in every aspect of our platform. We believe the new logo and branding encapsulate Deepcoin's adaptability, global reach, and commitment to innovation."
The Magic of Orange: A Captivating Choice
Deepcoin's decision to embrace the color orange for its new logo holds profound significance. Orange, a captivating blend of yellow's brightness and red's vibrancy, evokes imagery of sunshine glistening on the sea, the tantalizing flavor of sweet and sour oranges, and the delicate stamens of daisies. This enchanting color exudes an air of magic and radiance, perfectly capturing the essence of Deepcoin's commitment to providing the world with an extraordinary experience.
The choice of orange as a brand color for Deepcoin is reminiscent of the successful applications by renowned international companies like Hermes and MasterCard. This association reinforces Deepcoin's aspiration to establish itself as a trusted industry leader on a global scale. By aligning its branding with notable entities, Deepcoin aims to instill confidence and trust among its growing user base.
Deepcoin users can eagerly anticipate the launch of its revamped app and website, set to take place today on July 14th. With this visual upgrade, Deepcoin is taking a significant step towards providing its customers with an immersive, intuitive, and visually striking platform that aligns seamlessly with its reputation for excellence in the cryptocurrency exchange space.
Elevating the User Experience
The enhanced app and website will feature a streamlined and intuitive user interface, enabling users to navigate the platform effortlessly and execute trades with confidence. Deepcoin has leveraged user feedback and industry best practices to optimize the trading experience, ensuring that users have access to cutting-edge tools and real-time market data. The revamped platform will also incorporate state-of-the-art security measures to safeguard user funds and personal information.
Deepcoin's visual upgrade extends beyond the app and website, encompassing all aspects of the company's digital presence. From social media profiles to marketing collateral, the new branding will create a cohesive and visually appealing experience for users across various touchpoints.
Fintech News – The Latest News in Financial Technology.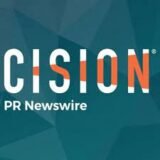 PRNewswire