New 'linked investments' feature now has over $150 million in linked assets to enhance investing advice to subscribers . Magnifi, the AI-powered co-pilot for sensible investors from TIFIN, has launched a new feature that allows it's over 20,000 subscribers now get AI help to not only manage investments held within their Magnifi brokerage accounts but now also from assets held in external accounts. This allows Magnifi's AI investing assistant to provide better advice and a more complete picture of an individual's finances to guide them across all their goals and assets.
"When we started Magnifi, we knew we needed to build technology with enough flexibility to help everyone invest — early and established investors alike," says Magnifi Chief Product Officer, Tom Van Horn. "With this new account linking feature, we've opened up a whole new world for our customers that lets them put Magnifi's powerful AI to work for ALL their investments."
Magnifi members can link existing brokerages to their AI assistant, including all the major players — from Robinhood, TD Ameritrade, and E*Trade to Fidelity, Charles Schwab, Acorns and more. Subscribers gain immediate access to linking brokerages from the moment they create their accounts, providing instant value and even greater long-term potential. The co-pilot leverages this wealth of information to address critical financial questions like never before: "Are my investments aligned with my financial goals?", "How much risk is there within my portfolio?", "Will recent news impact my savings positively or negatively?", and beyond. Magnifi now stands as the leading solution to help investors answer all these questions, managing their portfolios with unmatched speed, efficiency, and convenience, while creating exciting new investment opportunities.
"Our driving force of innovation has always been about having the biggest impact possible," says TIFIN Founder and CEO Vinay Nair. "By enabling our customers to utilize our technology regardless of where they invest, we can help investors better understand what they own, uncover more opportunities to improve their investing, and have the personalized assistance they need to make informed decisions across the board."
Amidst the current AI and ChatGPT frenzy, Magnifi's conversational AI marks a revolutionary application of this technology. Notably, it is the only SEC-regulated AI that provides assistance, education, and the ability to buy and sell securities. With the integration of this groundbreaking technology into other popular investing solutions, all investors now have an unprecedented opportunity to reap its benefits.
Fintech News – The Latest News in Financial Technology.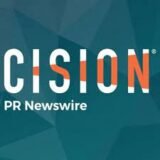 PRNewswire