Avanti Financial Group has announced that the firm has received permission from the Wyoming Division of Banking that the firm can begin its operations in this state as a bank and offer its banking services as early as October. The firm also revealed its plans of offering a real-time settlement solution for corporate treasurers.
Caitlin Long, the CEO, and founder of Avanti stated that the charter application of the firm has the incorporation of true novel ideas that have been given detailed scrutiny from several regulators. It is the pinnacle of a giant effort by the fantastic team of Avanti, that has put in many thousand hours into planning as well as working with the regulators, along with hundreds of pages of supporting procedures, documentation, and policies.
The firm also stated that it has intentions of using Avit that is equivalent to cash and is given the nickname of a 'stablecoin disruptor'.
Avit is programmable through the user-friendly API of Avanti and designed to be utilized by corporate treasurers and institutional traders as and when they prefer and wish to make use of a real-time payment settlement solution in U.S. dollars that is not seen suffering from the delayed settlement and issues with chargeback of traditional payment solutions, or even the accounting, tax, and legal issues of stablecoins.
The state of Wyoming has permitted the chartering of SPDIs (special services depository institutions) in 2019 and had begun to accept the applications for the same in October 2019.
The state has had a reputation for being a pioneer in digital financial transactions.
Follow fintecbuzz for more such fintech news and related information.

Aashish is currently a Content writer at FintecBuzz. He is an enthusiastic and avid writer. His key region of interests include covering different aspects of technology and mixing them up with layman ideologies to pan out an interesting take. His main area of interests range from medical journals to marketing arena.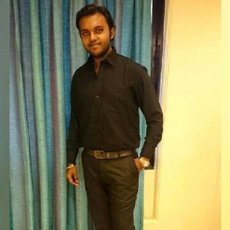 Ashish Y.