Women have paved the way in finance since the late 1800's with Louise M. Weiser serving as bank president in Vermont, 1875. The women at Arbor Financial Group are continuing the tradition. Over 44% who work at Arbor are women. According to the U.S. Bureau of Labor Statistics women represent over 57% in the banking industry, including women tellers, loan officers and more. Arbor is proud of the unique backgrounds that its loan originators bring. The women of Arbor have and continue to make contributions to the industry and the community. Each of the featured Senior Loan Advisors have been in mortgage for al most two decades and they continue to be driving forces in the company as well as their communities.
Julie Aragon, one of Arbor's Los Angeles, CA based Sr. Loan Advisors, fell in love with the mortgage industry shortly after college. Julie's focus is on her clients and her community. An avid dog-lover Julie is a loyal supporter of The Little Red Dog , K-9 Connection and the annual Strut Your Mutt charity event. Julie and her team are passionate about giving back to Veterans as well. According to Julie, "It's all about my clients and giving back to the community. I don't work for a bank. I work for my clients. As long as I have my phone and computer, I can do my job anywhere."
Angela Comstock began her career as a processor and is now a Sr. Loan Advisor in Los Alamitos, CA. Angela started with the big banks and struggled whether to stay in the industry because of its focus on the banks' needs versus the customers' needs. "Working at Arbor I have the freedom to put my clients' interests first. I invest in my clients' journeys and every client is special to me. I appreciate the investment they made in me." When asked what advise she had for others coming into the industry, she said, "This is not a world where you have a glass ceiling. It is what you make it. When I started it was definitely a male-dominated industry, but I never felt like my opportunities were not there because of gender." Angela regularly donates to The Leukemia & Lymphoma Society, The Chill Foundation and volunteers at the Los Alamitos High School Note-Ables Booster Club.
Momi Pointer has lived in Orange County, CA for over two decades and started in wholesale mortgage lending. She later became an independent loan processor for several broker offices and found her true calling as a Sr. Loan Advisor, catering to both traditional and reverse mortgages. She is passionate and committed to both her family and her clients. Momi believes "Homeownership should be fun where memories are built with laughter and love." Momi continued, "It's about relationships. I give trusted advice and make the process fun for my clients. My main mission is to make my clients homeowners. But what I really do is put the fun back in funding." Her passion for her clients is what brought her to Arbor. She adds, "Arbor has some of the best rates in the industry. It feels good to offer a low rate to my client and be more competitive than I was in the retail market."
Continuing with the women of Arbor, the company is pleased to announce Mary Caoile as their new Chief Marketing Officer heading its all-women marketing team. Mary has been in the mortgage industry since 2003. Her strategic insight has launched many innovative solutions in both the B2B and B2C markets. She is a market leader with broad expertise, a collaborative style and tenacity whose visionary leadership has been recognized for delivering exceptional results in the mortgage industry.
Each of these women and the others who work at Arbor leverage unique perspectives in the industry and the company is honored to recognize their achievements. Find out more about our Sr. Loan Advisors featured here by visiting their websites. Julie Aragon: juliearagon.com, Angela Comstock: comstockteam.com and Momi Pointer: whymomi.com.
For more such Updates Log on to https://fintecbuzz.com/ Follow us on Google News Fintech News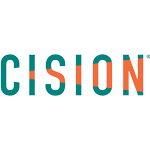 PRNewswire