Prices of Bitcoin might still go down before the halving. Though there are mixed feelings among participators about the future of bitcoin, the indicators are pointing towards an unclear outlook for the price for the upcoming two weeks.
There is excitement among the participants about the halving that is soon to come around, but the probability of the prices of Bitcoin going further down cannot be ignored.
Bitcoin prices recovered really well from the dark Black Thursday, but it hasn't been able to do something about the declining trading volume of Bitcoin across several cryptocurrency exchanges. Even though there was a 100% upswing in the last month, the volume of BTC is still stagnant and at similar levels of the 2020 beginning. Technical Analyst, Haejin Lee believes that this huge divergence is a reason for concern.
The global outbreak of the COVID-19 pandemic and its resultants such as higher unemployment rate, crash in the prices of oil, and commotion in the fintech markets is an added factor to the downward momentum.
Contrarily, Tone Vays, VP at JP Morgan Chase and former Wall Street trader believes that this crisis in the financial sector globally brings in many opportunities for the cryptocurrency to have a footing as a haven asset, as it is resilient to such ecosystems.
There is a difference of opinions about what the cryptocurrency ecosystem has in store for BTC. Some of the prominent members are anticipating a huge drop while others believe it will call for a moonshot. The BTC EMAs show an upswing in the Bitcoin which might increase the buying pressure, but the bears might be able to move past the 100-day EMA if they can take control of the price action.
Despite the ambiguity, the market is excited about the arrival of halving which is clearly evident from the bitcoin tweets as it has become the most used word there and has also to surpass the mention of 'coronavirus' in the news articles about Bitcoin.
It is still not sure whether the prices of BTC will go up or down, but halving might bring in new opportunities. To know more about such news from the fintech field, follow the fintechbuzz. Fintechbuzz keeps you updated about the latest buzz in the fintech world regularly.

Aashish is currently a Content writer at FintecBuzz. He is an enthusiastic and avid writer. His key region of interests include covering different aspects of technology and mixing them up with layman ideologies to pan out an interesting take. His main area of interests range from medical journals to marketing arena.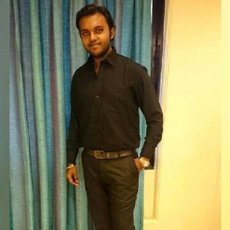 Ashish Y.