DIFC– Dubai International Financial Centre, the leading global financial Centre, has announced that the financial zone has invested in four fintech startup firms.
The fintech news arena features this investment is a reflection of the commitment of DIFC for fueling the future of finance and is also a part of 2019 launched USD 100 million Fintech Fund for helping fintech firms in establishing, growing, and upscaling the startup as well as growth stage fintechs that are looking for ways to get access to the MEASA markets.
DIFC Fintech Fund evaluated the startups that had applied for funding. Out of those assessed and shortlisted, four of them were chosen for investment after a thorough and comprehensive review. More such applications will also be evaluated and further funding will be given by the DIFC Fintech Fund as a part of the commitment of the entity to develop the industry and will be announced shortly.
For the purpose of scaling up the fintech businesses of theses four firms, DIFC Fintech Fund made investments in a cloud-based B2B fintech employee benefits platform that allows instant access to income earned by the employees, FlexxPay; a unique fintech startup that is building a seamless and holistic financial services platform for 250 million global migrants to help them get access to a full suite of fintech products and services in domicile as well as home country, Go Rise; a provider of payroll services to companies based out of Gulf as well as app-based accounts with remittance options and physical debit cards for each of their workers with lower income, NOW Money; and a Robo advisory wealth management firm, Sarwa.
DIFC is home to the most developed and largest ecosystem in the region and it continues to deliver upon the blueprint of the Centre for transforming and diversifying the industry.
To know more about such fintech news and updates, follow the fintecbuzz. Fintecbuzz rolls out regular, relevant content from in and around the fintech industry.

Aashish is currently a Content writer at FintecBuzz. He is an enthusiastic and avid writer. His key region of interests include covering different aspects of technology and mixing them up with layman ideologies to pan out an interesting take. His main area of interests range from medical journals to marketing arena.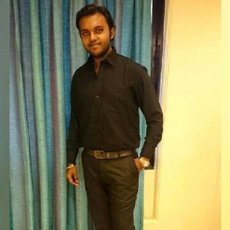 Ashish Y.