Dwolla, a leading provider of payment services, announced the launch of Dwolla Connect, an innovative API solution designed for mid- to enterprise-sized businesses. This new solution simplifies the process of replacing legacy, batch-based technology with modern infrastructure, enhancing the management and reconciliation of payments across multiple financial institutions. With Connect's bank-agnostic approach and modern attributes, businesses can leverage their existing commercial accounts at top US banks, including JPMorgan Chase & Co. and Wells Fargo, to effortlessly initiate payments. Building on the success of their flagship digital wallet product, Dwolla Balance, Connect aims to continue to transform the account-to-account (A2A) payment landscape by making it easy to send and receive payments directly from bank accounts.
"Expanding our product offering with Connect is an exciting step forward that showcases our commitment to offering simplified payment solutions tailored to our customers' needs," said Dave Glaser, COO & President at Dwolla. "Not every business needs a digital wallet, but they do want our industry-leading payment processing capabilities to streamline their payment operations. We're thrilled to introduce a new solution that brings together the best of our advanced payment technology with the flexibility to integrate with your own bank."
Mid- to enterprise-sized organizations struggle with outdated payment processes and fragmented banking integrations, each with its own API and unique set of requirements. This can lead to lengthy integration processes and resource-intensive implementations. With Connect, businesses can embed a single API to avoid dealing with multiple bank integrations and simplify their treasury management by consolidating all payments into one cohesive view–ultimately leading to substantial time and cost savings.
"At MX, we enable financial institutions, fintechs, and big techs to deliver embedded, personalized money experiences that empower consumers to be financially stronger. This new Connect offering — combined with our industry-leading open finance APIs — makes it even easier for businesses to quickly build a seamless payment experience for consumers. We're excited about our ongoing partnership with Dwolla and the possibilities it brings to our shared clients," shared Don Parker, Executive Vice President of Fintech at MX.
Dwolla Connect serves a wide range of industries, such as financial services, lending, banking-as-a-service, marketplaces, and insurance, among others. Its API-first approach enables businesses to effortlessly integrate A2A payments into their apps or connect with existing ERP/cash management systems, offering a centralized location for payment information.
"Mastercard and Dwolla are partnering to power open banking innovation and offer consumers more choice in how they use and manage their money," said Jess Turner, EVP, Global Open Banking & API at Mastercard. "By embedding our account validation services offering within the new Dwolla Connect solution, we're making it easy to facilitate secure account-to-account payments."
Over the next 12 months, Dwolla looks forward to expanding banking network coverage, introducing new payment methods, and growing value-added services to further enhance the payment experience for its customers.
Fintech News – The Latest News in Financial Technology.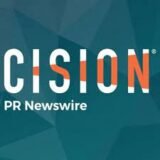 PRNewswire