Edison Partners, a leading growth equity investment firm, is pleased to announce that Ben Laufer has joined the investment team as a Principal. Laufer is the tenth new hire in the last 18 months, as the tech-focused growth equity firm continues to bolster its ranks. Last week, Edison announced the hiring of three investment and value creation professionals.
As Principal, Laufer is focused on investments in FinTech and Healthcare IT. He will also establish the sixth Center of Excellence under the Edison Edge, the firm's value creation platform, focused on Corporate Development. The Edison Edge accelerates and scales growth with a people-first approach that is complemented with playbooks and programming tailored to each company's stage, strategy and operating needs.
"Grit, commitment, strategic thinking, and rapport are some of the key attributes we look for in our team members and Ben exemplifies each of these," said Chris Sugden, Managing Partner. "Add to that his impressive track record of success and we knew he'd be a great fit. We're pleased to have him onboard and look forward to Ben contributing in a big way."
Over his career, Laufer has been involved with approximately $200 billion of transaction volume across multiple sectors and deal structures. Prior to Edison, he was a director at private equity firm PeakEquity Partners focused on enterprise software. Laufer also held positions at MRI Software, investment manager NISA, and software-focused investment bank Arbor Advisors. In addition to his investment experience, Laufer co-founded two successful companies. As Managing Partner of advisory firm, The Garex Group, he played a crucial role in supporting strategic and operational initiatives for entrepreneur-led software businesses. And as CEO of talent management company Talemon Advisors, he helped athletes, artists and entertainers effectively monetize their brands.
Beyond his professional life, Laufer is an accomplished musician, having toured globally with symphony orchestras. He was also a California state chess champion and placed second in the United States as an amateur.
"I am incredibly excited to join what I consider to be the preeminent firm for growth-stage value creation. I'm looking forward to collaborating with my new team, the entrepreneurs that we support, and our partners to create the next generation of Edison success stories," said Ben Laufer, principal.
Laufer earned a bachelor's in science, Technology and Society from Stanford University and an MBA in both Finance and Management from The Wharton School at the University of Pennsylvania.
Fintech News – The Latest News in Financial Technology.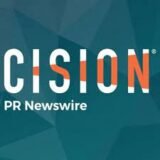 BusinessWire