Alternative investments FinTech Dynamo Software announced today it has been recognized with the "Best Customer Satisfaction Strategy" gold award from the TITAN Business Awards. Dynamo received the gold award for its Global Health Score initiative (HSI), a system of client-focused touchpoints and evaluation steps that invigorate and strengthen relationships, yielding high satisfaction and retention among investors who leverage the cloud-based platform.
The TITAN Business Awards, which attracted over 1,100 entries from 56 countries, has concluded its first season of competition for 2023, and the official list of winners is now available to the public. Dynamo joins other elite TITAN award winners including ADP, Tata Consultancy Services, Interos, Cleverman Inc., Mplus Agentur GmbH, Sorenson, Paycor, Thorne HealthTech, and Radix.
"Dynamo's client services team celebrates TITAN's recognition of our Health Score Initiative, a proprietary system we developed using underlying Dynamo software, to measure our performance against client expectations," said Kevin White, Managing Director, Client Services at Dynamo. "Every day, we strive to build sustainable relationships by ensuring our clients have a clear path for ongoing success with Dynamo's platform. Having a structured system in place to evaluate client 'health' is key to that goal. I'm very proud of the work the team has done, and continues to do, to underscore our commitment to our clients."
The TITAN Business Awards was formed with the sole mission of acknowledging the achievements of entrepreneurs and organizations worldwide. The competition aims to provide recognition to those overshadowed by industry giants, and the giants themselves. With a level playing field, only those who qualify are deemed TITANs.
"We're honored to be recognized in the TITAN's first season of winners," said Hank Boughner, CEO of Dynamo. "Our client services team is motivated by the desire to generate tangible results aligned with clients' strategic objectives. As we pushed and built the tiger team supporting the Health Score Initiative, it was clear that we were entering a new paradigm for how to continually improve relationships and understand our clients' needs. We consider our employees 'Real Dynamos' – I'm proud to now add the 'TITANs' moniker to this description."
The TITAN Business Awards is hosted by the International Awards Associate (IAA) and is open to entrepreneurs, SMEs, and large organizations, regardless of their status as for-profit or non-profit. Industry professionals are invited to join the jury, ensuring impartial assessments and the identification of exemplary entries that are deserving of TITAN honors. The TITAN Business Awards' vision is to elevate standards and practices to be that of excellence, driving sectors forward.
"We wish to congratulate the winners and commend them for the stellar works they had submitted," Thomas Brandt, spokesperson of IAA, remarked. "We are proud to be a platform for entrepreneurs and businesses to showcase their works and to honor their excellence in business with recognition."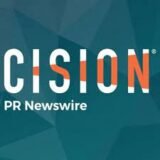 BusinessWire