London-based Fintech Lanistar Limited is preparing for launch in the UK, which is expected to take place this Spring, 2023. Over the last two years Lanistar has invested heavily in building a winning proposition in Latin America (LATAM) and has successfully launched in Brazil with over 41,000 customers on-board. This is the result of important investments in both their technology but also the team now headed by Jeremy Baber a financial services veteran (ex-GE Capital, Aldermore Bank and Link Financial).
This early success in Brazil is extremely promising and will be followed by further expansion in the LATAM markets. Lanistar expects to grow to over 1 million customers by mid-2023.
Lanistar's focus in the UK and EU has taken a backseat due to unprecedented interest experienced in LATAM, but now the Company is planning to refocus its expansion on its 'home-turf', using the valuable and exciting learnings from their proposition in the Latin American market.
Lanistar's CEO, Jeremy Baber, explains: "The key to our launch (in Brazil) and those to follow in other parts of LATAM, has been our alliance partnership with Mastercard members, who offered a 'Banking as a Service' solution. This means Lanistar has a 'one-stop shop' solution for market entry in the region, offering a full suite of services including Bank Accounts, Card Issuing, fully digital onboarding, and best of breed Regulatory Compliance, KYC, and Transaction Monitoring.
"This has allowed Lanistar to concentrate on customer acquisition via our ever-growing social influencer family, and best-of-breed customer service, and continue development of the customer proposition with new and innovative services. The successful launch we have seen in Brazil with Bankly/Acesso Solutions, has made us review our growth plans in other regions. This means we are making a change in the UK and EU."
Such change, as referred to by Baber, is in seeking a UK and EU partner who can provide that same 'one-stop shop' solution enjoyed by Lanistar in Latin America. To that end, Lanistar has chosen to change its UK and EU partner from Modulr to its current card provider, whom Lanistar believes offers the solutions Lanistar requires.
Baber clarified: "We have had a close relationship with Modulr over the past two years and respect them in the industry, but regrettably they could not offer the Full Banking solution which has been key to our success in LATAM. Our current Mastercard Partner, can now offer us that same 'one stop shop' for the UK and EU. Therefore, it was logical to make a clean break from Modulr and put our reliance fully on them for our full UK launch and later in the year in Europe."
When asked about the FCA and Lanistar's agency status he replied: "Yes, we lose our FCA agency of Modulr registration but in reality, the majority of Fintech's have sought this moniker as a 'badge of honour' rather than actually provide the services to their customers. We are being honest, we are a distributor of our Partner's services via our Brand and Mobile Application – our Partner should and must control the regulated elements of what we distribute, it is the correct model and how I believe the FCA intended Fintech to develop."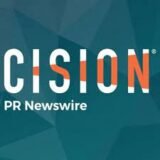 PRNewswire