Sound Income Strategies, a Fort Lauderdale, Florida-based Registered Investment Advisory (RIA) firm with more than $2 billion in assets under management, today announced its Sound Enhanced Fixed Income ETF (FXED) ranked in Morningstar's top 1% among 131 similar funds based on total returns as of March 31, 2023.
According to Morningstar, the FXED ETF managed by Sound Income Strategies had a total return of 4.33% and an annual dividend yield of 5.55% net of fees and fund expenses.
FXED uses a unique form of a blended corporate credit income strategy within ETFs, which may represent a better solution than traditional sources of fixed income for this past quarters market environment. FXED utilizes a combination of BDCs (Business Develop Companies), Specialty Bond ETFs, REITs and corporate bonds that may be poised to benefit in 2023.
"We are proud to see the FXED ETF ranked in the top 1% among active managers and passive indices in its peer group," said David J. Scranton, CEO and Founder of Sound Income Strategies. "We created FXED in 2020 to help investors generate current income while providing the opportunity for capital appreciation by investing in fixed-income securities."
Mr. Scranton founded Sound Income Strategies in 2014 as a wealth management business focused on fee-based advisory income solutions. The independent RIA also offers income advisory solutions as a third-party sub-advisor to wealth management firms.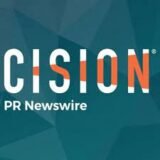 PRNewswire