Sixty-five percent of respondents report that their organizations were victims of attempted or actual payments fraud activity in 2022, according to the 2023 AFP Payments Fraud and Control Survey, underwritten by J.P. Morgan.
Though still significant, this number represents the lowest reported percentage of fraud activity since 2014, when it was 62%. A decrease in reported fraud activity suggests some success from the efforts of treasury leaders to mitigate fraud attacks and alleviate their impact.
Of companies that were victims of payments fraud in 2022, 71% faced fraud via Business Email Compromise (BEC). Larger organizations with annual revenue of at least $1 billion are more susceptible to BEC scams.
Checks continue to be the payment method most vulnerable to fraud, with 63% of respondents reporting their organizations faced fraud activity through this paper-based payment method. Though checks are a frequent target of payments fraud, three-fourths of organizations currently using checks do not plan to discontinue issuing checks. Reasons practitioners are reluctant to eliminate check usage at their companies include customer resistance to ACH, the government's common requirement to be paid by check and the need for checks in refund issuance.
Other key findings from the 2023 AFP Payments Fraud and Control Survey include:
Of those who were victims of payments fraud in 2022, more than one-fourth of organizations (27%) were able to successfully recover at least 75% of funds lost. However, nearly half (44%) were unsuccessful in recouping any of the stolen funds.
Forty-five percent of respondents (the highest in the past five years) cited wires as a top payment method used during BEC attempts.
Instances of fraud via commercial card increased by 10 percentage points, and instances of fraud via ACH credits and virtual cards increased by 6 percentage points each.
When looking to report payments fraud, nearly 80% of organizations are most likely to seek assistance from their banking partners for guidance regarding the steps to take to minimize the impact of the fraud.
"The overall decrease in payments fraud activity is an encouraging sign of the proactive efforts of treasury and finance practitioners to curb fraud attacks," said Jim Kaitz, President & CEO of AFP. "We must remain vigilant in our training and innovation around payments fraud prevention to stay ahead of our adversaries."
"Although results are showing a trend in the right direction, we know fraudsters will keep finding new opportunities to make attacks," said Sue Dean, Head of Payments Solutions for J.P. Morgan's Commercial Banking business. "Organizations and banking partners need to continue working together, staying alert, and through education and the development of new fraud tools remain at the forefront of combating payments fraud."
The 2023 AFP Payments Fraud and Control Survey was conducted in January 2023 and received responses from 471 treasury practitioners from organizations of varying sizes representing a broad range of industries. The results from the survey reflect data for 2022.
Full survey results are available on the 2023 AFP Payments Fraud and Control Survey page. Please direct all press inquiries to Melissa Rawak, Managing Director, at mrawak@afponline.org.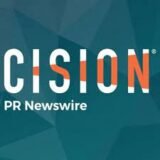 PRNewswire