INB, N.A., a bank headquartered in Springfield, IL, is an early adopter of FedNow, a new payment infrastructure that allows U.S. financial institutions to provide safe and efficient instant payment services. Institutions adopting the service can provide customers with instant access to deliver and receive transactions year-round, including holidays. INB is initially offering the receive-only feature.
INB was selected as a FedNow pilot participant in late 2020. On July 20, 2023, INB was one of 35 banks to go live on the first day FedNow hit the market. According to INB Vice President, Deposit Operations Jamie Singer, INB's partnership with Computer Services Inc. (CSI), a leading provider of end-to-end fintech and regtech solutions, made this possible. CSI is also a pilot service provider.
Singer explains that customers will benefit from FedNow by seeing faster, real time, processing. "This will be the federal government's fastest payment method to date with 24/7 'always on' access. While the Fed has controls in place to ensure a slow roll-out, we anticipate FedNow will play a major role in moving money over the next five to 10 years."
CSI notes in a news release that "instant payments will play a crucial role in how financial institutions attract and retain business."
Singer continues: "This is the first payment modality that the Fed has created in nearly 50 years, and we pride ourselves on being at the forefront of this exciting time in our industry."
Fintech News – The Latest News in Financial Technology.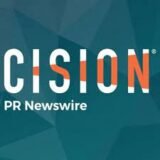 PRNewswire