Bluevine, the leading provider of small business banking solutions, announced the launch of its new accounts payable (AP) offering to help business owners and their teams simplify business payments management from within their Bluevine Business Checking accounts. With accounts payable through Bluevine, business owners can now easily automate each step of their AP process, including bill capture and storage, approval workflows, payment scheduling, automatic accounting reconciliation, and user provisioning and management. As SMBs grow, keeping up with bill payment and management is as much a source of pain as it is essential for optimizing cash flow. With few alternatives available to businesses of this size, the seamless addition of a robust AP feature set and easy-to-use dashboard to Bluevine's all-in-one digital banking platform reinforces the company's commitment to helping SMB owners save time and money by applying innovative solutions to everyday problems.
For nearly 10 years, Bluevine has been dedicated to building all of its banking and financial service products with small businesses in mind, tailoring the capabilities and user experience to their specific needs.The company's focus on business payments is not new. In 2022, Bluevine introduced its initial bill pay offering, providing free ACH and low-cost wires along with the convenience of a payments dashboard to send, track, and manage payments. Earlier this year, Bluevine announced the launch of international payments, enabling SMB owners to send payments globally at competitive rates. With the launch of its accounts payable solution, Bluevine further empowers customers with new bill management and payment features, such as:
Unpaid Bills Dashboard, Your New Digital Filing Cabinet: One place to upload, view, and store all of your bills and invoices. Quickly add bills to your dashboard by taking a photo or uploading a file, then Bluevine captures the data from your bills through optical character recognition (OCR) and presents them to you for one-click confirmation.
Secure, Delegated Access for Team Members: Add anyone in the company who needs to be involved in your accounts payable process, and set their permissions to reflect exactly what you need them to do.
Route Bills and Payments for Review and Approval: Digitally submit bills and payments for review and approval to one or multiple team members, including setting the logic for the sequence of approvals to optimize how you run your ideal accounts payable process.
Easily Send Payments. Schedule payments from your dashboard with options that meet your preference, whether ACH, Check, Wire, Credit Card, or International Payments – and take advantage of Bluevine's low-fee payment options. Also, easily track payments to verify when your vendor has received what you owed.
Automatic Reconciliation with QuickBooks Online: Minimize manual data entry, reduce the risk of fraudulent and duplicate payments, set up recurring payments, and streamline approvals with workflow automation designed to cut down back and forth.
"As small businesses scale, often they face more complexity in managing their operations. Our accounts payable solution is purpose-built to strike a balance between providing a robust set of AP automation tools, with the ease-of-use that our customers have come to expect from Bluevine," said Charles Amadon, SVP, GM of Banking at Bluevine. "Every decision we make has the SMB at the heart of it, starting with the essential question – will this help them grow and run their business easier? Based on customer feedback we knew AP automation was something they wanted and needed. Putting all that power right into their checking account dashboard is an exciting step forward, and further differentiates Bluevine Business Checking with even more added value."
Small business owners normally face high transaction fees from traditional banks when paying bills, especially via wire, ACH, or international payments. With Bluevine's transparent fee structure, free ACH, and low-cost wires, customers enjoy simple, upfront pricing. Additionally, Bluevine Business Checking offers unlimited transactions, live support, and no monthly fees while giving customers the opportunity to earn 2.0% interest on balances up to and including $250,000.
"As my company has grown bigger, I certainly encountered the need for more advanced bill payment and management features to handle the complexities that come up as you scale," said Cayden Young, founder of Tech Leaf, a Utah-based renewed electronics provider that helped flagship the eBay Refurbished Program and has experienced upwards of 120% growth in annual revenue over the past three years, requiring the company to triple its warehouse space over the same period. "With Bluevine, I get accounts payable features that are fully integrated right into my checking account. The smooth user experience allows me to save the equivalent of a full 8-hour work day per month because of how easy it is to add vendors, upload bills, access payment histories, and sync with my Quickbooks Online Advanced account—in addition to paying and tracking both domestic and international payments."
Fintech News – The Latest News in Financial Technology.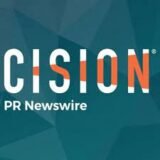 BusinessWire