EPSG, a leader in the payment solutions industry, is proud to announce the appointment of Greg Strzegowski as its new Chief Financial Officer (CFO). Greg's robust experience in the payments space, with contributions spanning over two decades at esteemed institutions such as WEX Inc., FLEETCOR Technologies, Inc, and most recently, Simpay, positions him as a paramount asset in EPSG's strategic growth journey.
CEO Brent Rose, remarked, "Greg is not just a CFO; he is a beacon of experience, bringing 20 years of refined expertise. Having orchestrated M&A transactions in the payment sector, Greg's touch has always turned strategy into success. With him on board, the future of EPSG shines brighter."
Greg's impressive career began at Arthur Andersen as a public accountant. He has since held an array of high-level/C-Suite financial & M&A roles. As a Certified Public Accountant, he holds an M.S. in Accounting from Binghamton University and a B.S. in Economics from Stonehill College.
Beyond his professional accolades, Greg's dedication to community service is commendable. As an avid supporter of children's charities, he has been instrumental in initiatives such as working with the Center for Grieving Children, launching an AAU Basketball program for them, and conducting annual professional music concerts for children battling cancer, with all proceeds channeled to the Barbara Bush Foundation. Moreover, he extends his support to organizations aiding Ukrainian refugees' resettlement in the U.S.
Reflecting on his new journey at EPSG, Greg shares, "I cherish being part of executive teams enriched with a dynamic culture and clear vision of growth. I am passionate about contributing, mentoring, and learning from everyone at the organization, from the Board of Directors to each dedicated employee."
With Greg's appointment, EPSG looks forward to capitalizing on his insights and skills. The aim is not only to grow the business and pursue strategic acquisitions but also to uncover novel diversification opportunities, all while preserving financial focus and discipline.
Stay Ahead of the Financial Curve with Our Latest Fintech News Updates!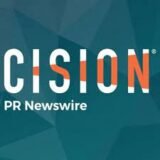 BusinessWire