PortX, the premier provider of financial infrastructure and integration technology, has announced a strategic partnership with Abrigo, the leading technology provider of compliance, credit risk, and lending solutions for financial institutions. This partnership highlights PortX's commitment to delivering innovative financial integration solutions via its Integration-Platform-as-a-Service (IPaaS) and Abrigo's continuing innovation of their Loan Origination Platform.
This partnership will allow users to board back to the core using the PortX software, speeding up the lending process and increasing secure data management. Ultimately, this partnership strengthens FIs' capacity to efficiently control the loan origination process while offering consumers a secure banking experience.
"FIs need innovative, secure, and compliant banking solutions to stay competitive," said David Wexler, CEO of PortX. "Abrigo is an industry leader in lending and risk management, and by integrating Abrigo solutions with our platform, we can help our FI customers navigate the challenges of meeting varying customer demands with limited IT resources to deliver a tailored risk management experience and strengthen customer relationships."
"By leveraging this software, financial institutions can provide their customers with the funds they need faster while ensuring they have controls in place for proper data management," said Nolan Gesher, Senior Vice President of Sales Enablement at Abrigo. "We are very pleased to partner with PortX to advance our mission to help communities thrive."
Stay Ahead of the Financial Curve with Our Latest Fintech News Updates!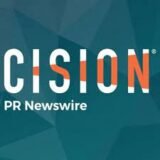 BusinessWire