Ripple, the leader in enterprise blockchain and crypto solutions, announced that its Singapore subsidiary Ripple Markets APAC Pte Ltd has secured its Major Payments Institution (MPI) license from the Monetary Authority of Singapore (MAS).
The issuance of Ripple's MPI license for digital payment tokens (DPTs) follows the MAS' in-principle approval of its license application in June 2023. Singapore is one of the earliest leaders globally in establishing a flexible and forward-looking regulatory framework for DPTs through the Payment Services Act, and as a result has built one of the most vibrant ecosystems for digital asset innovation.
"Since establishing Singapore as our Asia Pacific headquarters in 2017, the country has been pivotal to Ripple's global business. We have hired exceptional talent and local leadership, doubling headcount over the past year and plan to continue growing our presence in a progressive jurisdiction like Singapore," said Brad Garlinghouse, Chief Executive Officer of Ripple. "Under MAS' leadership, Singapore has developed into one of the leading fintech and digital asset hubs striking the balance between innovation, consumer protection and responsible growth."
With the full license, Ripple can continue to provide regulated digital payment token services in Singapore. Over 90% of Ripple's business is outside of the US, and Singapore – and to a larger degree Asia Pacific – is one of its fastest growing regions. The company will continue to prioritize the Asia Pacific region for adoption of its crypto-enabled payments solutions.
From the very beginning, Ripple has pursued active dialogue with policymakers and regulators to drive responsible innovation within the digital assets industry. The company will continue its engagement with the MAS with key executives speaking at the Elevandi Insights Forum and the Singapore Fintech Festival from 14-17 November 2023.
Stay Ahead of the Financial Curve with Our Latest Fintech News Updates!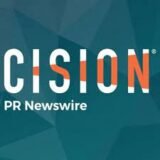 BusinessWire