Settle, the leading cash-flow management platform, announced it has partnered with bookkeeping software Finaloop to help ecommerce and CPG brands and founders with an all-in-one finance platform.
Up to date, accurate financial data is critical to be able to drive a business effectively, and to be able to secure debt or equity capital. Accounting for physical inventory businesses is highly complex, and requires subject matter expertise to get it right. The Finaloop and Settle integration gives CPG businesses the ability to optimize cash flow and sync to financial statements in real time.
"As a business scales, so does the back-office work," said Alek Koenig, CEO, Settle. "Everything from bookkeeping to managing AP pulls founders away from focusing on growing their business. Our partnership with Finaloop automates these tedious, time-consuming tasks, so businesses can get back to building their business without having to worry about paperwork. It's a win-win."
"Managing ecommerce finances can quickly become a herculean task for a small business owner," said Lioran Pinchevski, CEO, Finaloop. "Finaloop was built for founders by founders to help businesses pull themselves out of the back-office maze and focus on growth and opportunity. Partnering with Settle is another big step in our commitment to helping ecommerce, DTC brands thrive."
Finaloop leverages AI technology and a team of accounting professionals to equip CPG founders to make astute financial decisions, drive revenue, and excel against competition. Paired with Settle, CPG leaders can save time and money by managing their entire purchase-to-pay workflow in one place, and get access to flexible working capital at founder-friendly rates. As Alec Todd, CFO, Cove explains, this partnership "syncs our two main points of contact and sources of truth for all of our financials. It allows us to take a quick look and understand where our company is at, and how much more room we have to grow."
Stay Ahead of the Financial Curve with Our Latest Fintech News Updates!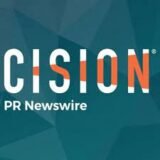 PRNewswire