Gestalt Tech, leading the way to data nirvana with its out-of-the-box data warehouse for lenders, is excited to announce its new partnership with DataOceans, a leading provider of innovative technology solutions that are transforming how lenders engage with customers. Their partnership helps ensure more lenders have access to powerful tools that can give them the edge.
Gestalt CEO Stephanie Hanson commented on the companies' shared passion for changing the status quo. "After spending 20+ years in the lending industry, it is important to me that lenders have the tools they need to work smarter, like automation, centralization, and direct access to all of their data. DataOceans is focused on changing the game in customer communications for lenders. We are focused on changing the game in the data that feeds into and comes out of those communications."
For lenders using the Gestalt data warehouse, the partnership with DataOceans means they'll have clean data that's already formatted and integrated with DataOceans. They won't have to integrate their other systems and can launch the DataOceans platform much quicker.
Lawrence Buckley, Senior Vice President, Business Development at DataOceans, stated, "We're very excited to join forces with Gestalt Tech in this strategic partnership. Our mission has always been to empower organizations with innovative solutions that elevate customer communications. By integrating with Gestalt's data warehouse, we're simplifying data management for lenders, allowing them to dedicate more resources to value-driven initiatives. This collaboration marks an important step towards enhancing the way lenders communicate with their customers."
DataOceans customers that use Gestalt will get access to a complete data warehouse, the likes of which has historically been the domain of large, established lenders with equally large budgets. "Just like lenders don't start a cable company from scratch to connect to the Internet, now lenders don't need to build a data warehouse from scratch to access decision-ready data. They can leverage Gestalt and focus on value-add work instead," Hanson said.
With Gestalt, lenders using DataOceans can send data automatically to the DataOceans platform and access ready-to-go reporting. They'll also have the ability to query their DataOceans data in the same place with all of their other data.
Stay Ahead of the Financial Curve with Our Latest Fintech News Updates!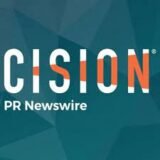 BusinessWire