A leading corporate electronics payment technology company, Regal Software has announced that the company has launched an ERP integrated, cloud-based payments solutions for the B2B industry. This new solution delivers community as well as regional banks and financial institutions with access to a white-labeled platform to serve their corporate customers in automating their function of accounts payable. The software also lets financial institutions provide their corporate customers with white-labeled integrated payables products. Regal Software had recently entered into a partnership with the industry-leading financial institution MasterCard, in order to be able to accept virtual cards for corporate payments.
The new solution acts as an engine for ePayables that can take payment transactions from ERP (Enterprise Resource Planning) systems or accounting and transmit them to the bank with a click of a button. The solution then carries out a daily download of files of settlement and then compares the information in it to the given systems for displaying a daily cash position.
Present system solutions offered in the market currently only deliver a handful of Enterprise Resource Planning integrations as well as need intervention of manual process for completing a payment. But RegalPay on the other hand delivers a bank-branded solution that can directly connect to the ERP systems of their corporate customers.
Ed Wertzberger, the VP of Delivery Solutions at Regal Software stated that there is a feeling of being locked in with other software but that is not the case with RegalPay. This solution has the capability of working with any bank as well as managing any and all of the payment types, vendor information, and configuration that is needed to interface with the payment processing software of the bank without making any modifications to the users' system.

Tanvi Tirthani is a content writer and strategist with a special foray into technology. She has been a keen researcher in the tech domain and is responsible for strategizing the social media scripts to optimise the collateral creation process.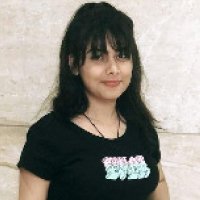 Tanvi Tirthani