The British financial technology company, Revolut has entered into a partnership with New York-based Paxos with the aim of bringing Ethereum and Bitcoin trading to the customers in the United States. The fintech news space has been witnessing progressions in cryptocurrency services and blockchain tech for a while now.
Revolut had launched itself in the U.S marketspace in only March of this year, and since then it is gradually beginning to offer services to the American user base of the company, that it already provides in Europe. This new partnership now for the 49 states means that they can indulge in some cryptocurrency trading.
There are regulations in Tennessee that for residents of this specific state mean that they will miss out on carrying out any transactions of buying or selling any cryptocurrency via the application of Revolut. Apart from this, all the systems of the firm can go for the rest of the United States. In Europe, this fintech firm transacts and deals in Bitcoin Cash (BCH), Ripple (XRP), Bitcoin (BTC), Litecoin (LTC), and Ethereum (ETH), but in the United States, consumers will be limited to carrying out cryptocurrency trading in Ethereum and Bitcoin as of yet. The fintech firm also has plans for adding support for additional cryptocurrencies sometime in the future.
Revolut gives customers the ability to convert from and to cryptocurrencies and 28 fiat currencies. The amount of costs involved depends on the type of customer transacting.

Aashish is currently a Content writer at FintecBuzz. He is an enthusiastic and avid writer. His key region of interests include covering different aspects of technology and mixing them up with layman ideologies to pan out an interesting take. His main area of interests range from medical journals to marketing arena.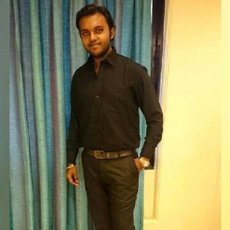 Ashish Y.