The provider of anti-money laundering (AML) compliance technology, Hummingbird RegTech has secured $8.2 million in the Series A funding round of the firm. The products of this firm have displayed efficiency gains of around 80-90% in the workflows of financial services providers of conducting investigations and then reporting any financial activity that seems suspicious.
The fintech news arena notes that this funding round was led by Flourish Ventures and also witnessed new support from the alumni of the notable firm Stripe, Jon Zeiger and Lachy Groom. This newest funding round also noted continued support from the firms' seed investors that include Designer Fund, Hombrew, and TTV Capital, amounting the total funding to date to $11.8 Million.
Kabir Kumar, the Director at Flourish Ventures stated that the company has made investments in this RegTech firm since its inception due to the reason that Hummingbird is a business that is at the intersection of 2 very significant trends that have been boosted by the emergence of the pandemic – first is digitization of regulation and the second is integration of finance in all of our digital experiences. Kabir further added that Hummingbird has been successful in cracking the code for AML automation where other firms and institutions have been struggling.
The product suite of Hummingbird is inclusive of 2 main products, one is an API that is used for validating as well as filing regulatory reports, and the second is a platform for case management, investigation, and reporting.
Hummingbird plans to make use of this investment for developing their tech stack and also for expanding into newer areas of practice.
Follow fintecbuzz for more such fintech news and related information.

Tanvi Tirthani is a content writer and strategist with a special foray into technology. She has been a keen researcher in the tech domain and is responsible for strategizing the social media scripts to optimise the collateral creation process.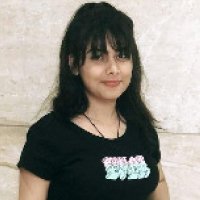 Tanvi Tirthani